CD Players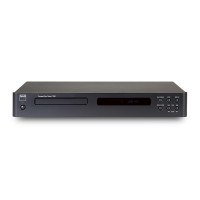 NAD has an enviable reputation for creating great sounding products at very affordable prices and nowhere is this more evident than in NAD's CD Players. The NAD C 538 Compact Disc Player includes many desirable features that enhance listening pleasure.
The C 546BEE lives up to its predecessor's reputation, by delivering a performance that is both refined and riveting. Supporting a wide range of program material such as CD, CD-R and CD-RW, the C 546BEE will seamlessly play discs that are encoded in both MP3 and WMA.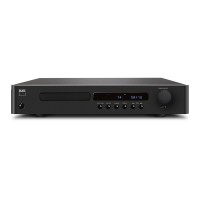 The C 568 takes the superb performance of our 5-star rated C 565BEE and steps it up to the next level. Every aspect of sonic performance is enhanced and refined, making it the ideal companion to our C 368 amplifier, or any system in need of a performance upgrade.
Drawing on Rotel's almost 30 years of experience in making CD players, the CD11 is a cost-efficient player that doesn't sacrifice on sound quality or design. With a Texas Instruments 24-bit/192 kHz Digital to Analogue Converter, you'll hear every bit of your music.
The CD14 design begins with a carefully engineered power supply to ensure separate, ripple-free voltage and current to both digital and analogue circuits. The CD14 demonstrates an uncanny ability to resolve even the smallest musical details in a recording.
The RCD-1572 elevates performance by utilising a purpose designed and built CD mechanism along with other circuit refinements. One of the RCD-1572's most important features is the Wolfson WM8740 digital filter/stereo digital-to-analogue converter.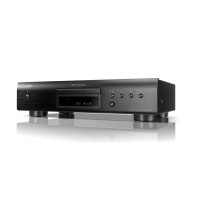 Designed for the aspiring music enthusiast, enjoy your favourite CD's with the Denon DCD-600NE CD Player. With Denon-proprietary AL32 processing technology, combined with an innovative circuitry structure, ensure recordings are accurately reproduced.
Listen to hi-res audio and masterfully reproduced songs with the Denon DCD-800NE CD Player. Advanced AL32 Processing Plus, combined with an innovative circuitry structure, ensure recordings are accurately reproduced and beautifully faithful to the original sound.
Everybody remembers the first CD they ever bought. Now you can listen to it! The Pro-Ject CD Box S2 is the ideal solution. It's an ultra-compact design, with a carefully manufactured, high-quality aluminium case and buttons. Features an RCA and Optical output.
Enjoy full-fledged audio performance from Pioneer's entry-level PD-10AE CD player, featuring hairline finish front panel, thick and rigid chassis, 192 kHz/24-bit DAC, high-accuracy clock, and large-capacity EI transformer. Supports CD/CD-R/CD-RW/MP3 (CD-R/CD-RW).
Enjoy audiophile sound quality with Pioneer's PD-30AE CD player, featuring hairline aluminium front panel, thick and rigid chassis, gold-plated audio terminals, 192 kHz/24-bit DAC, high-accuracy clock, large-capacity EI transformer, and high-grade headphone terminal.
CD Box DS2 offers four digital inputs and can be used as a standalone DAC. The USB input can be used with any computer, it offers high resolution file support for PCM up to 32 bit/384 kHz and even DSD256. The optical and coaxial inputs can be used up to 24 bit/192 kHz.
From $1,178.00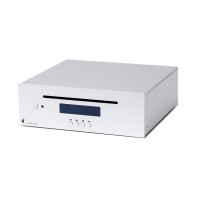 The CD Box DS2 T has been designed from the ground up as a pure CD player, adhering to the Red Book Standard. the CD Box DS2 T is able to render your music with unparalleled precision, and send a bit-perfect signal to your DAC so you can enjoy the finest details.
From $980.00
Pioneer's brand-new universal disc player brings the spectacle of Ultra HD Blu-ray™ to your home entertainment, with four times the resolution of 1080p Full HD. The UDP-LX500 lets you enjoy the highest video resolution as well as your other digital disc collections.
$2,299.00
Elaborately engineered for the ideal disc playback, the UDP-LX800 features extremely rigid construction to achieve high S/N ratio for quality audio and video performance. Two ESS SABRE PRO Series DACs are used in parallel to provide audiophile sound.
$4,499.00
Showing 1 to 15 of 15 - 1 Page(s)