Digital Coaxial Cables (RCA / BNC)
This exceptional selection of Digital Coaxial Cables are suitable to use as an interconnect for high quality digital audio. These cables are designed and engineered to the highest quality standard. Guaranteed to deliver flawless, crystal clear audio.
This type of cable is designed to transmit digital audio from a source device to an AV receiver or amplifier. This connection type is commonly referred to as S/PDIF (Sony/Philips Digital Interconnect Format). Supported audio formats include Dolby Digital, DTS, Linear PCM and more.
This Space Saturn Series™ Digital Coaxial Cable is the ideal choice when a quality interconnect is required to provide faithful audio reproduction. The superb design incorporates a range of high end attributes to ensure a flawless digital audio signal is delivered.
$14.95 - $89.95
This Space Neptune Series™ Digital Coaxial Cable will provide you with crystal clear audio. Supports sound formats such as Dolby Digital, DTS and 2 Channel LPCM (uncompressed digital audio). This high quality cable is guaranteed to provide flawless performance.
$12.95 - $24.95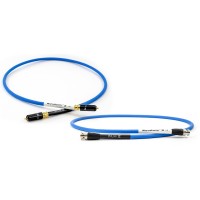 The Blue Waveform II takes over from the original waveform with the same architectural approach to improving digital signals as the other Waveform II cables. When you hear the difference you will agree that there might be more going on than a 1 or 0. Hearing is believing.
$470.00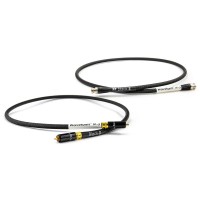 Developed from and improved upon the previous acclaimed waveform cables, this build can be specified as BNC or RCA at one or both ends. The new hf class of waveform cables have improved shielding and has in its tech arsenal some other interesting developments.
$770.00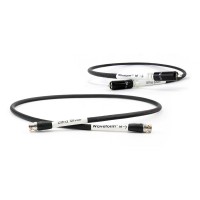 The new Ultra Silver Waveform hf design is a big departure from the original version brings much more in terms of clarity to your system. Building on a similar performance profile, the hf now has increased the shielding and protection for the digital signal.
$1,510.00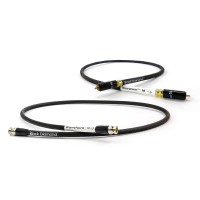 Keeping the same family sound as the Black but taking it beyond the Ultra Silver on the way to the Silver Diamond. The Black Diamond is the newest in the Waveform line up but sits very firmly in its performance slot of the Tellurium Q matrix.
$1,820.00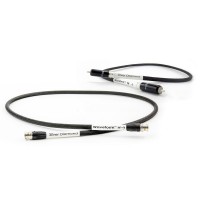 Upon inserting the Silver Diamond hf RCA/BNC digital cable the answer became immediately obvious: a resounding yes. Just when I thought the limits were reached – the Silver Diamond went further! In particular the extension at the extremes was even better.
$2,450.00
Showing 1 to 7 of 7 - 1 Page(s)