Phono Cables
More than just carrying the signal, phono cables do a very delicate job in helping bring your music to life. The Pro-Ject Connect It E is designed to protect against external interference, ensuring your music arrives free of external noise that can spoil your listening experience.
$69.00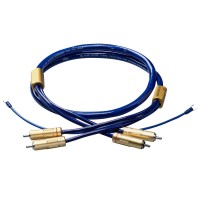 The low signals from the cartridge are very sensitive to electromagnetic induced noise from the outside world. With this focus, Ortofon engineers have made a cable comprised of 7 cores 5N/6N Oxygen Free Copper (OFC) with a tight shield surrounding the cores.
$439.00 - $479.00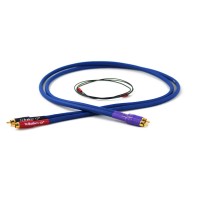 The Blue phono RCA is a great entry level phono cable for your turntable, as you would hopefully expect from Tellurium Q. The earth lead that comes with your cable is separate for flexibility in the system. Warm and forgiving for systems with a slight edge.
$380.00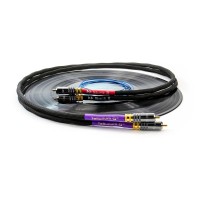 The Black RCA Phono turntable cable is a significant step up in performance from the Blue and comes with a separate earth link. Looks very much the same as the RCA cable but if you put the RCA then phono RCA into your turntable you will soon hear which is meant to be there.
$590.00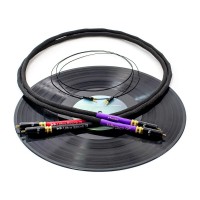 Ultra Black II tone arm cable RCA to RCA being from the DNA of the rest of the Ultra Black II family exhibits the same outstanding performance that the reviews for this family of cables indicate. Additionally, each and every Ultra Black II phono cable is pre-conditioned.
$860.00
The Black Diamond RCA Phono turntable cable is the Tellurium Q reference level product for very good reason. The sound quality is on a par with the rest of the Black Diamond range – incredible. This construction has the earth link buried in the main body of the cable itself.
$1,930.00
The Ultra Black II tone arm cable is the hybrid offspring of the R&D from the award winning Statement tone arm cable and the development that brought about the Ultra Black II cables. Meaning it has all the hallmark traits and performance of the Ultra Black II range.
$1,210.00
Showing 1 to 7 of 7 - 1 Page(s)