Amplifier Accessories & Upgrades
Magnetic wooden side panels are now available for all DS2 products. The magnets inside the panel make installation very easy & you can always change the style of your Hi-Fi components. Real wood veneer. Available in eucalyptus, rosenut & walnut.
$159.00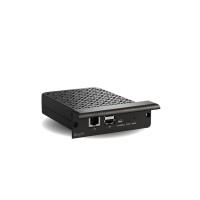 The NPM-2i BluOS expansion module for the DALI SOUND HUB lets you stream music from all your favourite streaming services to BluOS enabled speakers around the house using the BluOS app. Play music in one or more rooms at the same time. MQA Certified.
$999.00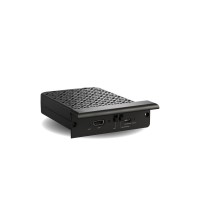 The HDMI expansion module for the DALI SOUND HUB lets you stream up to 7.1 channels of Dolby & DTS wireless surround sound from your TV to DALI EQUI active speakers. Adding wireless surround sound to the DALI SOUND HUB. Loessless sound quality.
$699.00
Optional Bluetooth module for Copland CSA100 and CSA150 integrated amplifiers. Adds aptX HD Bluetooth wireless streaming from a smartphone, tablet, PC or any Bluetooth source. Instant access to TIDAL, Spotify, Qoboz, YouTube and more.
$500.00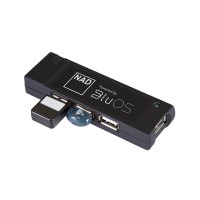 Meet the BluOS Upgrade Kit – a small device that easily connects to the USB input of your BluOS Ready NAD component, equipped with a VM 130 or VM 300 MDC Module, and lets you stream all your music with one easy-to-use app.
$299.00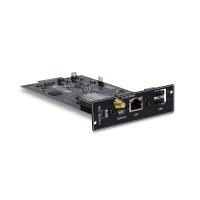 Easily integrate Hi-Res Audio, network streaming, and music control. Featuring BluOS, the music management software developed by NAD's sister brand, Bluesound, the BluOS 2i module is a complete digital music solution at an amazingly affordable price.
$849.00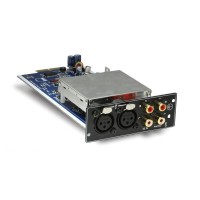 NAD DD AP 1 MDC Phono Preamp Module. Balanced stereo input (XLR), single-ended stereo input (RCA). Phono input, selectable MM / MC. RIAA EQ performed in digital domain. 24/192 ADC with auto input ranging: max resolution without overload. Class A input buffers.
$449.00
NAD's innovative MDC technology allows customers to seamlessly upgrade their NAD AV Receivers or Processors with the latest technologies and features. Featuring Dolby Atmos, the AM 230 creates an expansive home audio experience.
$999.00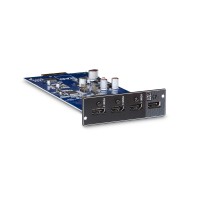 Offering three HDMI inputs, as well as one output with video pass through, the MDC HDM-2 HDMI Module is the ultimate key to creating one truly outstanding soundstage. The MDC HDM-2 is the perfect component for your C 390DD, C368, C388, M12, or M32.
$599.00
We here at NAD have always prioritized the future. In 2006, our recognition of future features and upgrades became whole when we introduced our MDC technology. Allowing customers to ensure vitality within their NAD AV Receivers or Processors.
$1,049.00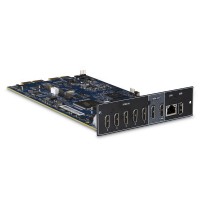 Introduced in 2006, NAD's innovative Modular Design Construction (MDC) architecture was built with the foresight that customers would want to upgrade their NAD AV Receiver or Processor with both new technologies and additional features.
$1,049.00
Showing 1 to 11 of 11 - 1 Page(s)