AV Receivers
The 5.2 channel Denon AXR-X550BT AV receiver delivers quality home theatre at an accessible price. Watch your favourite movies and shows with exceptional picture clarity thanks to Full 4k Ultra HD, Dolby Vision and HDCP 2.2 (supported on 3 of the 5 HDMI inputs).
The new Denon AVR-S650H offers state-of-the-art picture and sound technologies for exceptional home entertainment every day. Thanks to full 4K support including Dolby Vision and HDR, the AVR-S650H is fully compatible with the latest 4K screens and source devices.
The VSX-534 comes in a user-friendly new design, with 12% slimmer size than the previous model for easy installation, 4K indicator, and Personal Preset and Bluetooth Input buttons on the front panel. Immerse in enveloping sound with Dolby Atmos and DTS:X.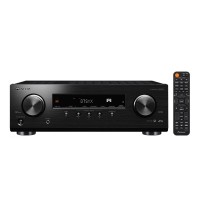 In a 15% slimmer design than the previous model, the VSX-834 is full of easy-to-use features. In addition to offering immersive sound with Dolby Atmos and DTS:X audio formats, the AV receiver can also decode Dolby Atmos Height Virtualiser and DTS Virtual:X.
Featuring Ultra HD, HDR10, HLG, and Dolby Vision pass through with support for HDCP 2.2., the VSX-934 offers evermore life-like images. You can stream songs from various sources via Wi-Fi, Bluetooth, DTS Play-Fi, SONOS system and Apple AirPlay 2.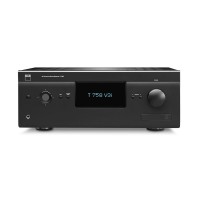 A performance update to our award-winning T 758 A/V Receiver, the T 758 V3i continues NAD's 'simple is better' design philosophy by delivering a fluid user-friendly experience. From lifelike surround sound to heart thumping power, the T 758 V3i is a true treat for the senses.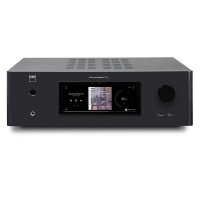 NAD's reference Audio Video Receiver (AVR) is a cutting-edge powerhouse for state of the art music and home theatre. Well known for our high value/high performance reputation in the AVR category, the brand's reference model builds on that legacy.
$4,999.00
Designed for optimum IMAX Enhanced and Dolby Atmos/DTS:X movie playback in a seamless 7.2.2ch/5.2.4ch surround sound calibrated by Advanced MCACC, the VSX-LX304 brings multi-dimensional excitement to your home entertainment.
The VSX-LX504 creates the soundscape of IMAX Enhanced and Dolby Atmos/DTS:X ideally calibrated with Advanced MCACC, and even provides similar sound effects with Dolby Atmos Height Virtualizer without height or surround speakers.
Equipped with the 6th generation of Direct Energy HD Amplifier, the SC-LX704 is worthy of being your home cinema's centrepiece, and an ideal combination for Pioneer's flagship universal disc player. MCACC Pro. IMAX® Enhanced, Dolby Atmos®, and DTS:X.
$3,699.00
The SC-LX904 comes with the 6th generation of the Direct Energy HD Amplifier and two ES9026PRO DACs, and is the befitting AV receiver to combine with Pioneer's flagship universal disc player. MCACC Pro. IMAX Enhanced, Dolby Atmos, and DTS:X.
$4,999.00
Showing 1 to 11 of 11 - 1 Page(s)