Projector Brackets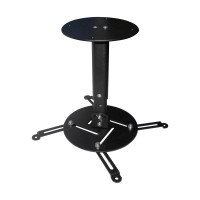 The LCDPB1B projector bracket is compatible with most home theatre projectors. This mount is is fully adjustable to suit a wide range of projector hole patterns. A quick professional installation is the hallmark of the Doss bracket range, and the LCDPB1B is no different.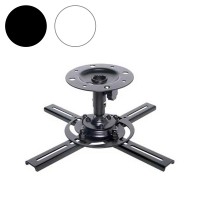 Designed to suit the majority of projector models on the market today. This all steel ball mount bracket allows up to 30° of adjustment either vertically or horizontally which is more than enough for most installations! Includes two sets of mounting arms (140 mm & 180 mm).
$67.95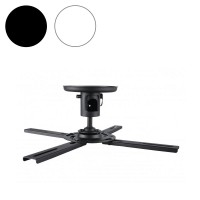 The Tauris TP1 is a premium projector mounting solution. This high quality bracket is designed with universal compatibility in mind and as a result, will fit most projectors. This mount is available in black or white to match the colour scheme of any room.
$189.00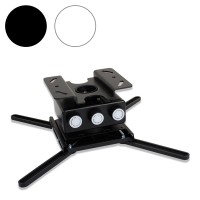 Equipped with longer mounting arms and security screw holes, these projector mounts are specifically designed to handle oversized models up to 23 kg (50 lb), including JVC projectors, while offering maximum installation flexibility. Tool-less adjustments.
$399.00
Showing 1 to 4 of 4 - 1 Page(s)