Sound Bars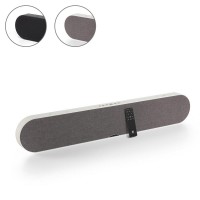 The DALI KATCH ONE soundbar combines superior audio reproduction with a fresh appealing look. Experience movies, music and gaming like you've never heard them before. Take your home entertainment to a new level with DALI KATCH ONE, our first dedicated TV soundbar.
$1,499.00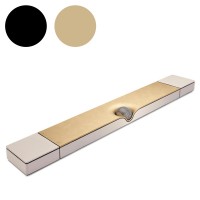 Devialet's acoustic engineering applied to home cinema: a high-end, all-in-one Dolby Atmos 5.1.2 soundbar. Seventeen autonomous high-end drivers, all powered by proprietary Devialet technologies, come together to deliver deep infrabass and crystal-clear treble.
$3,600.00 - $4,800.00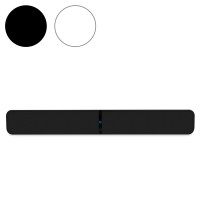 The Bluesound PULSE SOUNDBAR+ is the ultimate audiophile-grade soundbar for all your home entertainment needs. The PULSE SOUNDBAR+ is designed to seamlessly fit in with your existing TV set-up and enhance Atmos-encoded sound experience.
$1,999.00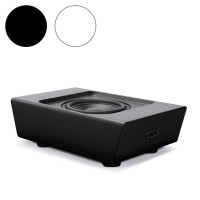 Bring your listening experience to the next level with the PULSE SUB+ wireless powered subwoofer. Designed to be used with Bluesound wireless speakers, amplifiers and streamers, this subwoofer features an 8" woofer and a smart DSP amplifier.
$1,399.00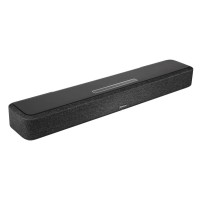 Powerful Denon Home audio from a compact sound bar for your television and music. Engineered for Denon 3D audio with Dolby ATMOS and DTS:X. Syncs with other Denon Home and HEOS Built-in products to play Hi-Res music throughout your home.
$999.00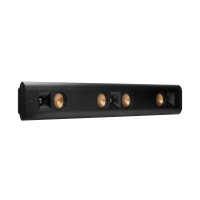 The Reference Premiere Designer On-Wall RP-440D SB is a premium 3-channel passive LCR sound bar. Leveraging the same acoustic technology as the dynamic, detailed, Reference Premiere box speakers in a slim, on-wall solution with an elegant matte finish.
$1,299.00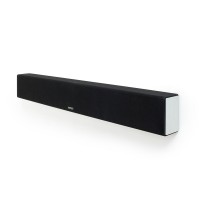 The compact SB-2 is engineered for seamless integration with 50-60 inch TVs, featuring three separate driver arrays for left, centre, right channels. The SB-2 employs individual 4" C-CAM mid-bass, 1" C-CAM tweeter and sealed ABR (Auxiliary Bass Radiator) drivers per section.
The SB-3 is custom-built for screen sizes above 60 inch and features three separate driver arrays for left, centre, right channels in a single cabinet. Twin C-CAM bass drivers, twin ABRs (Auxiliary Bass Radiators) and a single C-CAM tweeter in the centre section.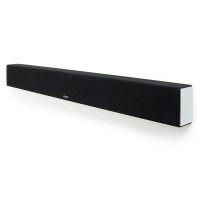 The SB-4 passive soundbar is designed to provide a visually balanced, audio solution for 70 inch screens and larger, this stylish, high performance, passive soundbar is ideal for installers keen to deliver premium performance in media room applications.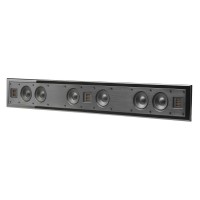 The slender Motion SLM X3 soundbar features three advanced resolution Folded Motion tweeters, six 4-inch high-excursion fibre cone woofers for maximum controlled low-end bass extension - all in an ultra-slim, 3-channel soundbar design for super-thin TVs.
$1,999.00
Showing 1 to 10 of 10 - 1 Page(s)