Preamplifiers & Processors
Affordable high-end begins with Rotel's RC-1572MKII Preamplifier including multiple acoustic upgrades and refinements processing your favourite analogue and digital sources to an even higher level of performance in stunning clarity with a natural, enveloping sound stage.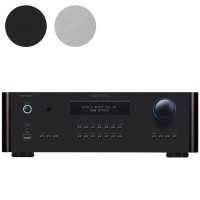 Reference audio systems deserve reference audio equipment. Rotel's RC-1590MKII reference preamplifier renders audio with natural expression, an open sound stage and dynamic clarity. Analogus, Digital, Bluetooth and Turntable sources are supported.
$2,699.00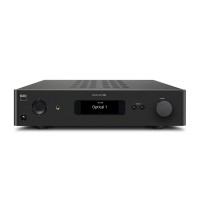 The NAD C 658 is a new kind of stereo component, one that at once changes preconceptions and opens new possibilities for audio reproduction. You see, there has never before been a component offering such a rich palette of both new and proven technology.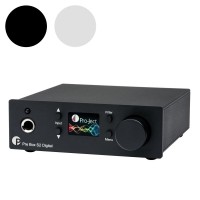 Featuring a high-resolution ESS Sabre ESS9038 DAC and hardware MQA unfolding a feature commonly found on much more expensive DACs, the Pre Box S2 Digital packs a top-of-the-line audio experience into a palm-sized product, all for a stunningly approachable price.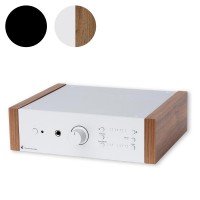 The Pro-Ject Audio Pre Box DS2 Digital is a universal and very flexible pre-amplifier and DAC. With an in-built AK4490 DAC, from high-end manufacturer Asahi Kasai Microdevices, you have the flexibility to switch between five different digital filters.
$1,169.00 - $1,259.00
Class A design. 4 x 12AU7EH, 2 x 22ED4 tubes. All handmade silver point to point wiring. 2 x Pre-out stereo. Silver finish. Remote control. Perfect match for the 9084D MK2 mono block power amplifier. Designed and tuned in Germany.
$4,499.00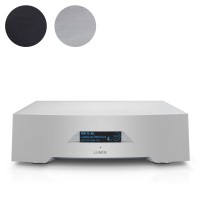 With analogue and digital inputs, LUMIN P1 becomes your new audio hub. LUMIN's most flexible player yet, LUMIN P1 is designed to sit right in the heart of your audio system. Use the P1 as a streamer, a DAC, a pre-amplifier or all three. 9 digital & analogue inputs.
$14,900.00
11.2 Channel 8K Ultra HD AV surround pre-amplifier. The Marantz AV7706 pre-amplifier features 8K HDMI passthrough, 3D audio formats, audiophile-quality music playback, multi-room HEOS Built-in technology, and voice control. Carefully tuned for pure enjoyment.
$3,999.00
13.2 Channel 8K Ultra HD AV surround pre-amplifier. The Marantz AV8805A pre-amplifier sets the standard for audiophile home cinema with 13.2 channel processing and full 8K pass-through capabilities. Masterfully engineered amd carefully tuned for pure enjoyment.
$6,990.00
Anthem's AVM series are the ultimate control center of premium home theatre and audio. The AVM 70 is a 15.2 A/V Pre-Amplifier/Processor with Dolby Atmos, DTS:X and IMAX Enhanced. Includes ARC (Anthem Room Correction). HDMI v2.1 8K Upgradeable.
$6,299.00
A surround sound processor with classic Rotel audiophile quality for exceptional theater performance. 7 HDMI 2.0a inputs capable of 4K/UHD video passthrough. 6 x Wolfson premium 24-bit/192 kHz Digital to Analogue Converters. Supports Dolby Atmos and DTS:X.
Showing 1 to 11 of 11 - 1 Page(s)