DCD-600NE CD Player with AL32 Processing
Designed for the aspiring music enthusiast, enjoy your favourite CD's with the Denon DCD-600NE CD Player. With Denon-proprietary AL32 Processing technology, combined with an innovative circuitry structure, ensure recordings are accurately reproduced and beautifully faithful to the original sound. More than a CD player, the DCD-600NE supplies the even higher quality audio signals to the amplifier. Vibration-resistant design reduces adverse audio effects of heavy components within amplifiers, guaranteeing the sound quality meets rigorous Denon standards. And with a more than 100-year legacy of crafting audio components, trust Denon to achieve amazing sound that exceeds your expectations.
---
Key Features
AL32 Processing and Ultra Precision 192kHz/32bit D/A Converter: Accurate playback that's faithful to the original recording
Extended disc support for your audio collection: Play all your music on CD and CD-R/RW (MP3, WMA)
Impeccable sound engineering with carefully selected and rigorously tested Hi-Fi parts: Enjoy the exceptional sound that is the signature of all Denon Hi-Fi products
Vibration-resistant design with Direct Mechanical Ground Construction: Listen to music with pristine detail and quality that's unaffected by the environment
Circuitry with minimized signal paths: With a shorter distance for the signal to travel, the original sound is faithfully reproduced
Thoughtfully designed audio and digital circuits: Built with layered circuit boards to prevent the deterioration of sound quality due to connectors or cables
Pure Direct Mode: For cleaner audio output and more accurate, detailed sound
Available in premium silver and black: Elegant design that blends seamlessly with your home décor and other audio systems
Engineered with a more than 100-year Denon legacy in audio excellence: Trust this high-quality and durable system to deliver the ultimate audio experience
---
AL32 Processing
The DCD-600NE is equipped with AL32 Processing, a proprietary analogue waveform reproduction technology from Denon. AL32 Processing utilizes data interpolation algorithms, which add in the points that should exist before and after large quantities of data, smoothing out the waveform and restoring information that was lost during the digital recording. The resulting playback is highly detailed, free of interferences, richly expressive in the lower range and beautifully faithful to the original sound. Listen to songs as the artist intended.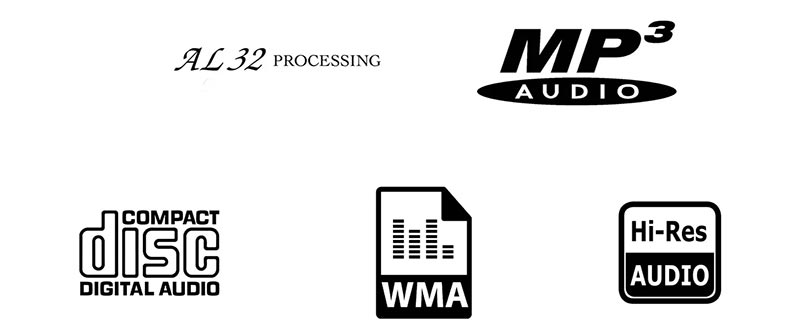 ---
Advanced Circuitry with Minimised Signal Paths
The circuit patterns in the DCD-600NE are thoughtfully engineered to make signal paths as short as possible. With layered circuit boards and shorter circuits, the interference between circuits and left and right channels is reduced, and the adverse influences on audio signals are minimized. As a result, the circuit paths in the DCD-600NE reproduce sound that's clean, highly transparent and faithful to the original recording.
---
Vibration-Resistant Design for Pristine Sound
Vibration-resistant design reduces the adverse audio effects of heavy components within amplifiers so that sound quality meets Denon standards. The power transformer is fitted immediately above the insulators to prevent unwanted vibration. By placing the transformer close to the foot, the vibration surrounding the chassis is reduced, resulting in pristine sound. This design is referred to as Direct Mechanical Ground Construction. With a metal bracket connecting the CD mechanism and chassis to the high-density feet, unwanted resonance is further reduced to deliver pristine sound.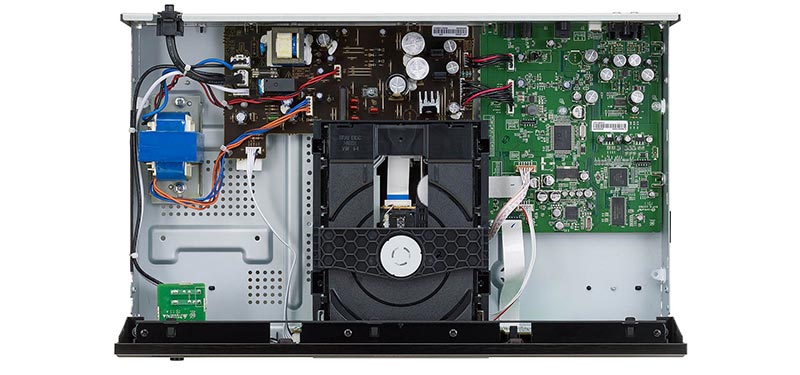 ---
Direct Mechanical Ground Construction
The DCD-600NE features a metal chassis to achieve high mechanical stability to suppress vibration caused by disc rotation.
---
Optical Output
The DCD-600NE features one Optical output to connect to the digital input of an amplifier or AV receiver.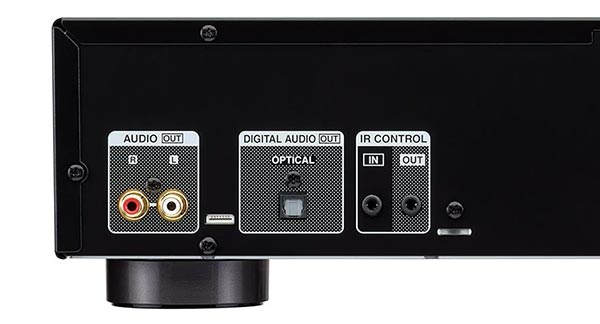 ---
Pure Direct Mode
Listen with Pure Direct Mode on the DCD-600NE. Pure Direct Mode deactivates the digital output and the display which might otherwise colour the signal. What you hear is a cleaner, more detailed, accurate sound.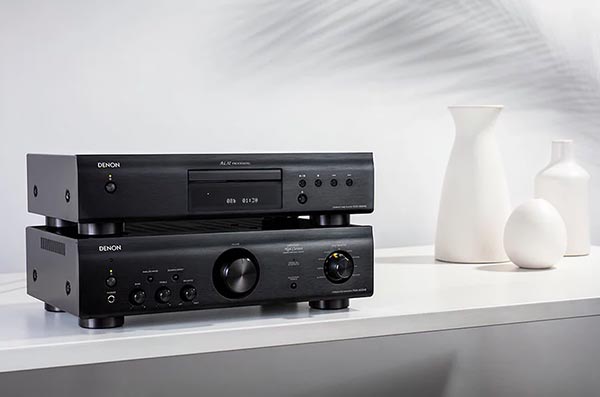 ---
100+ Years of Firsts in Audio Technology
Founded in 1910, Denon has a deep heritage of "firsts" in audio technology — from Japan's first audio electronics manufacturer, to producing the world's first commercial CD player and Dolby Atmos enabled AV receiver. This focused investment in audio R&D ensures you get the latest technology and highest quality with every listening experience.
Features
CD Compatibility: CD / CD-R/RW / SA-CD / WMA / MP3 / AAC
✓ / ✓ / - / ✓ / ✓ / -
AL32 Processing
✓
Others
Display: Dimmer / Off
✓ / ✓
Playback
Program Play (CD / SA-CD)
✓ / -
Repeat
✓
Random Play
✓
Inputs / Outputs
Analogue Out (Cinch)
2 Ch
Digital Optical In / Out
- / ✓
Remote Control Bus In / Out
✓ / ✓
Specifications
DAC IC
PCM5142, Burr Brown (192 kHz / 32-Bit)
Frequency Response
2 Hz - 20 kHz
Dynamic Range
100 dB
Signal to Noise Ratio
110 dB
Total Harmonic Distortion
0.0%
General
Available Colours: Black / Premium Silver
✓ / -
Metal Front Panel
✓
Remote Control
RC-1234
Power Consumption
12 W
Standby Consumption
0.3 W
Auto Power Off
✓
Maximum Dimensions (W x D x H)
434 x 273 x 107 mm
Weight
4.3 kg
Carton Maximum Dimensions (W x D x H)
520 x 370 x 195 mm
Carton Weight
5.2 kg
There are currently no reviews available for this product. Be the first to write a review!
Write a Review
Note: If reviewing a product that has variations such as colour or length, please include this information at the start of the review. For example "Colour: Red" or "Cable Length: 2m" etc.
Your Name:
Your Review:
Note: Plain text only (HTML is not translated).
Rating:
Bad
Good