Finely Tuned CD Player
Designed for the aspiring audio enthusiast, the new Marantz CD6007 lets you enjoy masterfully-recreated audio from CD and USB.
---
Key Features
Enjoy all your favourite files: Supports all your files through the front USB port including: WAV, MP3, AAC, WMA, FLAC HD, ALAC, AIFF and DSD files for a prism experience.
Versatile playback for all your audio: Easily enjoy your CD and CD-R/RW collection and more.
Enjoy pristine sound quality: The high quality 192-kHz/24-bit D/A conversion features an chip with two selectable digital filter and accurate system clock.
Optimised audio reproduction: New selectable two digital filters optimize reproduction of digital music content.
---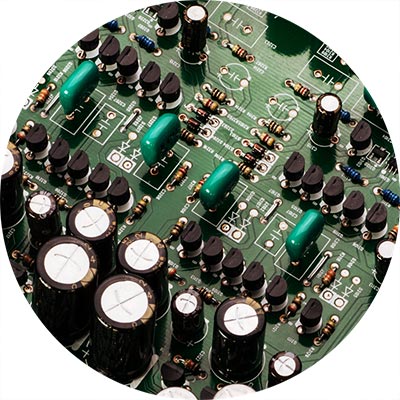 Marantz HDAM Technology
Marantz developed its own discrete circuit boards to replace standard ICs. These HDAMs consist of discrete surface mount components with short mirror image L/R signal paths. These devices do exactly the same thing as the Op-Amps but outperform the regular IC Op-amps dramatically in terms of the Slew Rate and reduced noise level, resulting in more dynamic, accurate and detailed sound. In the CD6007, the proprietary HDAM-SA2 circuit improves on its previous HDAM module for a more stable power supply. The idling current stability is less influenced by power transistor temperatures to maintain sound performance even at high level output.
---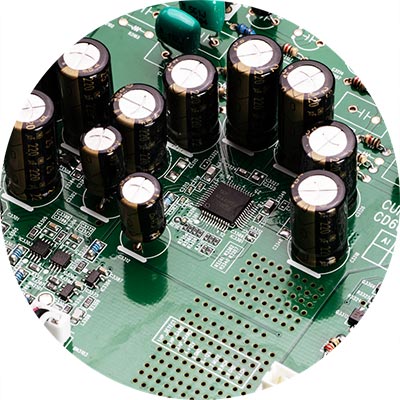 Reference Quality D/A Conversion
The CD6007 features a new Hi-Res D/A conversion. It is equipped with a reference class D/A converter, offering two selectable filter options, and provides up to 192-kHz/24-bit and DSD 5.6MHz resolution for optimum musical fidelity with tight bass, pleasant mids and smooth extended highs for CD playback and Hi-Res formats from USB memory stick.
---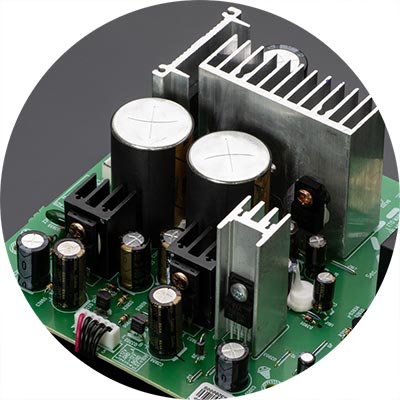 High Current Power Supply
The audio power supply employs high speed, high current Shottky Barrier Diodes and new higher value current storage capacitors compared to the previous model. The size of the power supply capacitors has been increased by 120% for improved current stability and reduced AC noise during high demanding listening sessions.
---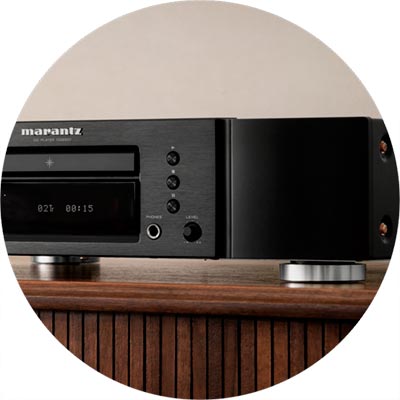 High Slew Rate Op-Amp + HDAM-SA2
Compared to the CD6006, the CD6007 offers an improved and redesigned headphone amplifier section. The CD6007 inherits the exclusive Marantz HDAM-SA2 circuit with three gain settings (Low/Mid/High) for a perfect match with almost any brand of headphones for an optimal solo listening experience.
Features
CD Compatibility: CD / CD-R/RW / SA-CD / WMA / MP3 / AAC
Yes / Yes / No / Yes / Yes / No
CD-Text / SA-CD Text / ID3 Tag / WMA Meta Tag / AAC Meta Data
No / No / Yes / Yes / Yes
Data Disc Compatibility: DSD / WAV / ALAC
No / No / No
DAC Operation Mode: USB / Coax / Optical
No / No / No
Asynchronous Mode Rear USB
No
Bit-Perfect Transmission
No
USB-B DSD Audio Streaming (DoP): DSD2.8 / DSD5.6
No
Signal Isolator for DAC Mode Operation
No
HDAM Version
HDAM+HDAM SA2
Power Transformer: Toroidal / El
No / Yes
High Grade Audio Components
Yes
Customised Components
Yes
Symmetric Circuit Layout
Yes
Copper Plated Chassis
No
Extra Metal Plate for Chassis Strengthing
Yes
Digital Cut Off / Audio EX Mode
Yes / No
Headphone: Standard / Buffer / Current Feedback
No / Yes (HDAM-SA2) / No
Other
Selectable Filter: CD / SA-CD / DAC-Mode
Yes / No / No
Marantz Musical Mastering
Yes
Marantz Musical Mastering Stream
No
Marantz Musical Mastering Conversion
No
Separated Rectifier Circuit for Analogue and Digital Circuitry
Yes
Display: Dimmer / Off
Yes / Yes
Low Noise LCD Display
No
5 mm Aluminium Top Cover
No
Playback
Program Play (CD / SA-CD)
25
Repeat
Yes
Random Play
Yes
Start Sound Mode for SA-CD
No
Inputs / Outputs
Analogue Out (Cinch)
2ch
Balanced Out
No
Digital Optical In / Out
No / 1
Digital Coaxial In / Out
No / 1
Sample Rate digital In
No
Gold Plated Cinch
Yes
USB Audio (Front) / Made for iPod / Made for iPhone®
Yes / No / No
USB-A: FLAC / WAV / AIFF / ALAC / DSD
Yes
USB Type B Input for PC (Rear)
No
Asynchronous Mode Rear USB
No
Sample Rate USB Type B In
No
USB-B DSD Audio Streaming (DoP): DSD2.8 / DSD5.6
No
D-Bus
Yes
Headphone Out
Yes
Headphone Volume Control
Yes
Specifications
Mechanism
No
D/A Conversion
No
DAC IC
No
Digital Filter
No
Noise Shaper
No
Low Pass Filter Stage
No
Output Buffer
No
Headphone Amp
No
Frequency Response (Cust.)
No
Dynamic Range (SA)
No
Signal to Noise Ratio (SA)
No
Total Harmonic Distortion (SA)
No
Channel Separation (SA)
No
Frequency Response
2 Hz - 20 kHz
Dynamic Range
100 dB
Signal to Noise Ratio
110 dB
Total Harmonic Distortion
0.002%
Channel Separation
98 dB
General
Available Colours: Gold / Silver / Black / Silver-Gold
No / No / Yes / Yes
Metal Front Panel
Yes
Remote Control
RC004PMCD
Power Consumption
32 W
Standby Consumption
0.3 W
Auto Power Off
Yes
Detachable Power Cable
Yes
Maximum Dimensions (W x D x H)
439 x 338 x 104 mm (17.3" x 13.3" x 4.1")
Weight
6.49 kg (14.3 lb)
Carton Maximum Dimensions (W x D x H)
516 x 467 x 188 mm (20.3" x 18.4" x 7.4")
Carton Weight (Inc. Product)
8.80 kg (19.4 lb)
There are currently no reviews available for this product. Be the first to write a review!
Write a Review
Note: If reviewing a product that has variations such as colour or length, please include this information at the start of the review. For example "Colour: Red" or "Cable Length: 2m" etc.
Your Name:
Your Review:
Note: Plain text only (HTML is not translated).
Rating:
Bad
Good