Surround Speakers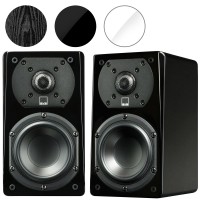 The SVS Prime Satellite speakers redefine performance in the small speaker category with massive output and incredible refinement, all from a lifestyle-friendly cabinet. Compact and easily adaptable, this versatile home theatre speaker offers astonishing detail and output.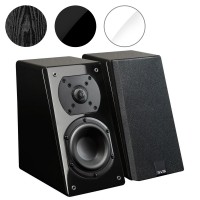 The world's most versatile high-performance home theatre speaker, Prime Elevation is an uncompromised height effects speaker for Dolby Atmos®, DTS:X® and Auro-3D® and an outstanding solution for side surrounds, rear surrounds, or even the front stage LCR speakers.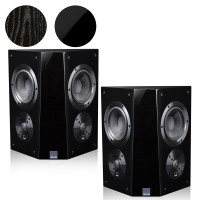 The Ultra Surround's charged dynamics and detailed soundstage convey seamless sonic transitions and convincing surround sound effects with hard-hitting impact. Dual isolated tweeter and woofer crossovers allow for bipole, dipole, or innovative SVS Duet Mode.
Showing 1 to 3 of 3 - 1 Page(s)