Surround Speakers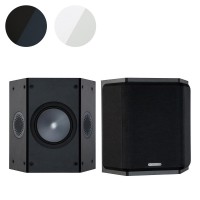 Developing the perfect mix of reverberant or direct surround sound in a Bronze home cinema system, the Bronze FX surround speaker will combine seamlessly with front channels to establish the immersive audio experience essential to successful home theatre design.
Monitor Audio has all your rear and side channel requirements covered with the Silver FX, a loudspeaker specially designed for 5.1 and 7.1 systems. This wall-mountable compact two-way design offers dual dispersion characteristics for the perfect surround sound set-up.
The Concerta2 S16 on-wall loudspeaker was designed to deliver outstanding accuracy over a remarkably wide frequency range. The 2-way 6.5" on-wall loudspeaker has the ability to provide performance worthy of the most demanding entertainment systems.
$995.00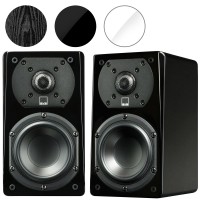 The SVS Prime Satellite speakers redefine performance in the small speaker category with massive output and incredible refinement, all from a lifestyle-friendly cabinet. Compact and easily adaptable, this versatile home theatre speaker offers astonishing detail and output.
$790.00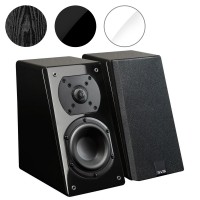 The world's most versatile high-performance home theatre speaker, Prime Elevation is an uncompromised height effects speaker for Dolby Atmos®, DTS:X® and Auro-3D® and an outstanding solution for side surrounds, rear surrounds, or even the front stage LCR speakers.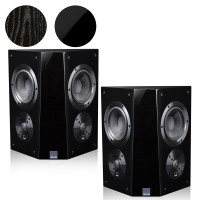 The Ultra Surround's charged dynamics and detailed soundstage convey seamless sonic transitions and convincing surround sound effects with hard-hitting impact. Dual isolated tweeter and woofer crossovers allow for bipole, dipole, or innovative SVS Duet Mode.
Showing 1 to 6 of 6 - 1 Page(s)