Speaker Brackets
These Tauris SWB102B speaker wall mounting brackets are suitable for small to medium sized speakers up to 5 kg each in weight. These brackets are completely adjustable in all directions to ensure optimum speaker placement. Simple and easy installation.
$29.95
Ideal for satellite or small to medium bookshelf speakers
Horizontal tilt: 270°
Vertical tilt: 15°
Sold as a pair
$19.95
Ideal for medium to large bookshelf speakers
Horizontal tilt: 160°
Vertical tilt: 8°
Sold as a pair
$29.95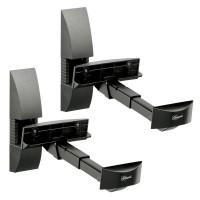 Wall mount your bookshelf speaker (up to 20kg) without screwing into the speaker. The clamping construction makes screw-less mounting of your speaker possible. The VLB 200 features a tilt and turn function to guarantee an optimal listening position.
$139.00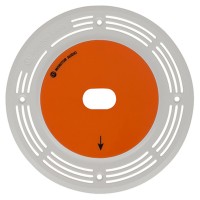 With the Monitor Audio CFB3-R pre-construction bracket (for the ICS-8 In Ceiling Subwoofer), you get clean lines, with no shadow-creating edges, and paint the grille to match the ceiling and the speaker disappears even further into the background.
$149.00
Designed exclusively for the SB2, SB3 and SB4, this wall bracket is a perfect fit - both in terms of style and functionality. Made from high quality steel and finished to match the these models, this bracket upholds the Monitor Audio standard of quality.
$55.00
SVS Prime Elevation speakers can be mounted in a variety of places around the room using the bracket included in the box. These Locking Pins are designed to create a more stable mount for ceiling installations, ensuring a safe and secure fit.
$45.00
Showing 1 to 7 of 7 - 1 Page(s)