Black II Speaker Cable
Black was the first cable from Tellurium Q and they knew they were on to something special when they took the prototypes to various dealers for their comments and input. One in particular would not believe that it could match the somewhat thicker more expensive cable in his demonstration system.
They sat down and listened to some of his familiar music tracks, then they swapped the cable for Tellurium Q Black. He sat forward, looked at them and quite seriously asked what else they had done to his system while they were changing the cables over. It was only when he swapped the cables himself a couple of times he believed the evidence of his ears.
So why Black II? Despite Black winning multiple awards, surprising owners with it's performance and more people than ever choosing to use it in their systems?
Tellurium Q have been learning and developing, especially in the last few years and have come up with a way to make this little gem even better. The only thing to do was to give it to their customers. Switch Black for Black II and it is completely obvious which is which. Once you hear the difference, it is also completely obvious why they felt compelled to upgrade Black in the way that they have.
We think you will get more from your music and hope that you love Black II as much as we do.
---
Termination Options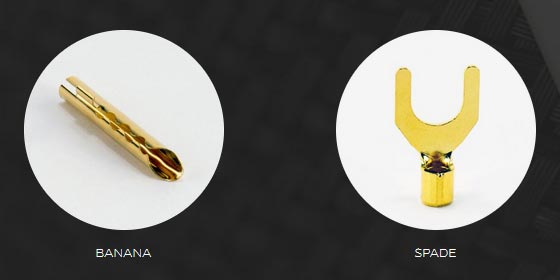 Note: All Tellurium Q Speaker cables can be bi-wired by adding an extra cable during manufacture.
---
Performance Profile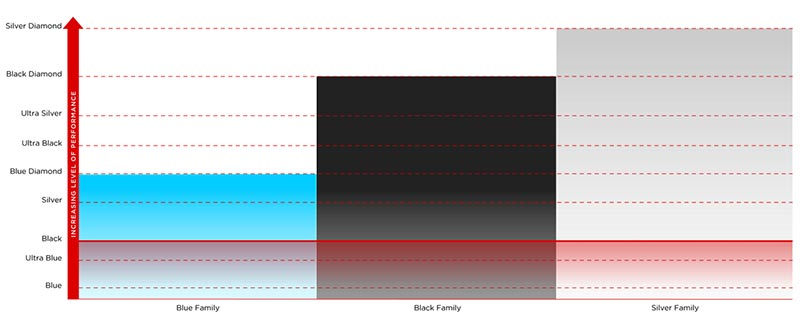 Blue Family
Warm and forgiving for systems with a slight edge or for those who like a more smooth laid back presentation. Blue and Ultra Blue are especially good for AV and home cinema.
Black Family
Smooth, fine detailed and great resolution while actually reducing apparent harshness. Music is presented as a coherent, organic whole, with a jaw-dropping sense of realism and naturalness.
Silver Family
Totally uncoloured, acting as a wide open channel sounding unforced, vivid and dynamic with phenomenal resolution, transparency and natural tonal colours. All this while sounding extremely analogue and coherent, from the exceptional top end extension to bottom with finely detailed, separated bass notes.
There are currently no reviews available for this product. Be the first to write a review!
Write a Review
Note: If reviewing a product that has variations such as colour or length, please include this information at the start of the review. For example "Colour: Red" or "Cable Length: 2m" etc.
Your Name:
Your Review:
Note: Plain text only (HTML is not translated).
Rating:
Bad
Good