DLA-NZ9 Projector
The DLA-NZ9 D-ILA projector is the world first* theatre model to feature 8K/60p/4K120p input. It is equipped with a new 8K/e-shiftX proprietary technology to reproduce 8K-quality images. The projector is driven by three native 4K D-ILA devices, high-quality 100 mm glass lens, and Ultra-High Brightness of 3,000 lumens. The BLU-Escent laser diode light source also contributes to project images that come close to reality. Compatible with the latest HDR10+, the projector boasts industry leading HDR performance. 8K,Laser, and HDR are the keywords that describe JVCs DLA-NZ9.
*As a home theatre projector, as of September 2021; according to a research by JVCKENWOOD.
---
Key Features
Newly developed 8K/e-shiftX technology reproduces 8K image quality
BLU-Escent Laser Light Source
High brightness of 3,000 lm provides vibrant and dynamic images
Native Contrast Ratio of 100,000:1 translates to a spectacular Dynamic Contrast Ratio of ∞ :1
2x HDMI (48 Gbps, HDCP 2.3) inputs, supporting 8K60P and 4K120P input signals
HDR10+ contains the metadata of the producer's intentions for each scene, and with such data, the projector is able to automatically reproduce images as the creator intended.
Frame Adapt HDR* dynamically tone maps any HDR10 content frame-by-frame or scene-by-scene and automatically performs adjustment to achieve optimal images close to reality as seen by human eyes. As a part the Frame Adapt HDR, the projector offers improved gamma processing accuracy from 12- to 18-bit equivalent to reproduce smoother and finer gradation
New Theatre Optimiser** function, which works in Frame Adapt HDR mode, offers optimum HDR images by analysing usage environments using the screen size and gain information and intelligently adjusts tone mapping.
Auto Tone Mapping function automatically adjusts settings for optimum HDR10 image quality
For easy reproduction, the projector switches automatically to HDR picture mode when HDR10 signals are received
New 0.69-inch 4K D-ILA (4096 x 2160) device x 3
18-element, 16-group all-glass 100mm diameter high-quality lens
Nine settings of Installation Mode include Lens Control, Pixel Adjustment, Mask, Anamorphic on or off, Screen Adjust, Installation Style, Keystone, Pincushion, and Aspect; stored installation modes for various environments can be called up.
Wide Colour Gamut above exceeds DCI/P3 spec creating saturated, beautiful images that come to life
Low Latency Mode suppresses display delay for faster response when receiving signals from PC and game consoles
---
World's First Home Projector Capable of Inputting 8K 60p / 4K 120p Signals
These projectors adopt LSI's developed with the latest technology to process the vast amount of 8K input data, and an up converter to bring any source up to high definition 8K resolution. As a result, more beautiful and realistic video images full of contrast and reality can be enjoyed regardless of the source, from video streaming to 4K UHD-BD videos.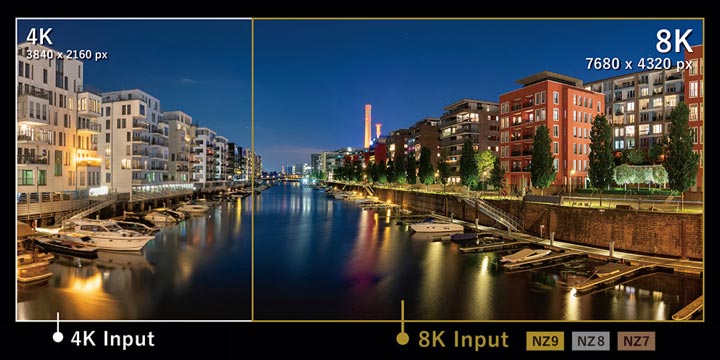 ---
Essential All-Glass Lens to Depict all the Data in the 8K Image
The high-end DLA-NZ9 is equipped with an 18-element, 16-group all-glass lens featuring a full aluminium lens barrel*1. To project high resolution 8K images to every corner of the screen, the projector incorporates five ED lenses calibrated for differences in the R/G/B refractive index to reduce chromatic aberration and colour fringing when lens shift kicks in to deliver precise reproduction of 4K- or 8K-resolution*2 projection.
*1: 65 mm diameter, 17-element, 15-group all glass lens is featured on the DLA-NZ8, NZ7 and N5 models. *2: Resolution varies depending on the model.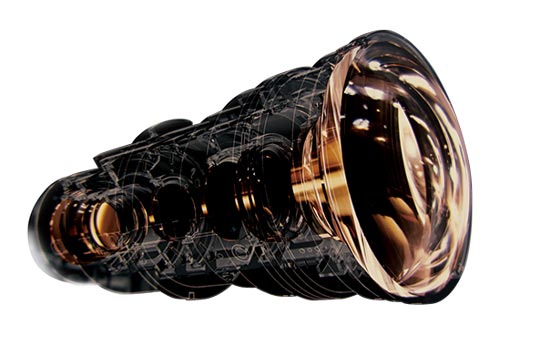 ---
HDR10+ Support Allows a Choice for Two Dynamic Tone Mappings
When it comes to reproducing the rich video information of HDR content including the extended brightness range, BT.2020 wide colour gamut and 10-bit gradation, rely on one of the new D-ILA projectors. New models support all HDR formats including HDR10 for Blu-ray and streaming, HLG for broadcasting, and the latest HDR10+ signal format with dynamic metadata compatibility.
JVC projectors are compatible with the two dynamic tone mappings of HDR10+ and Frame Adapt HDR. HDR10+ contains the metadata of the producer's intentions for each scene, Frame Adapt HDR instantly analyses the peak brightness in HDR10 content using an original algorithm. Ensuring you can watch any HDR content in optimal picture quality.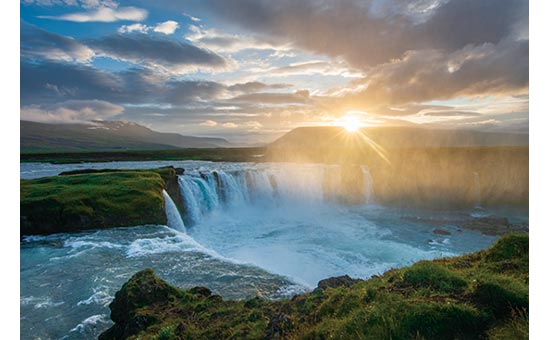 ---
Ultra-High Contrast Optics with 4K D-ILA Device
High-resolution image projection is reliant on the device and the optical system. The refined 0.69-inch 4K D-ILA device has doubled the speed required, to display images from 120 Hz to 240 Hz-equivalent. The new Ultra-High Contrast Optics featured on the DLANZ9 and NZ8 contribute to achieve optical brightness as high as 3,000 lumens*, and the new optics has dramatically improved the image quality by thoroughly suppressing the return of unnecessary light to the projection screen.
*Brightness of 3,000 lumens for the DLA-NZ9 and 2,500 lumens for the NZ8.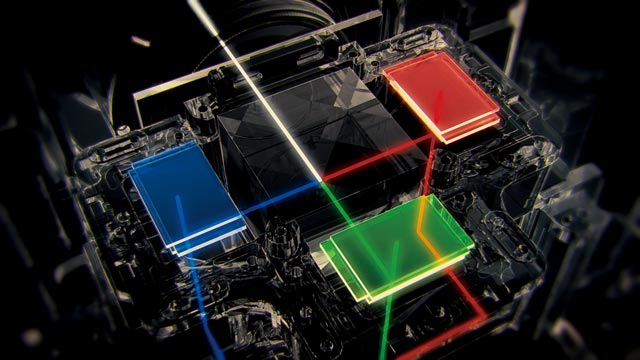 ---
Reliability-Proven BLU-Escent Laser Diode for Exceptional Brightness and Longevity
The light source for these projectors is the latest blue laser diode BLU-Escent, which is featured in JVC projectors. BLU-Escent technology has been adopted for home theatre projectors to achieve exceptional brightness and longevity of 20,000 hours*. Laser diode allows dynamic control of brightness to reproduce images that are closer to human perception. Combining the latest BLU-Escent package with the D-ILA device achieves detailed, smooth, powerful video expression.
*In theory, this amounts to 20 years or more while watching a 2.5-hour movie every day.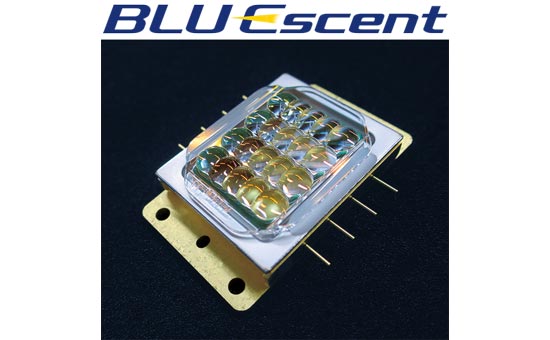 ---
4K 120p Input Ideal for Low Latency Mode
Because these projectors are equipped with 4K120p input, signal latency is infinitesimal, making it effective when displaying high frame-rate gaming content on large screens. What's more, Low Latency Mode reduces delay in displaying PC signals and games, and improves response to the users' rapid operations.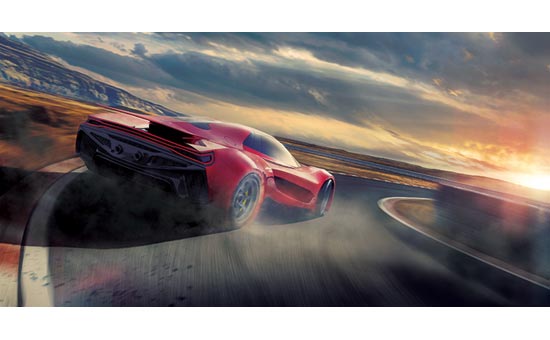 ---
Newly Developed 8K/e-shiftX Technology to Achieve 8K Resolution
Significant progress has been made to our proprietary 8K/e-shift technology – which combines "e-shift" high-resolution display technology, that doubles the resolution by shifting a pixel by 0.5 pixels, and 0.69-inch native 4K D-ILA device. Shift direction has increased from the conventional two diagonal directions to four directions of up, down, left, and right, to enable display of 8K signal information in its entirety.
The result is an 8K resolution, enhancing the sense of three-dimensionality and immersion.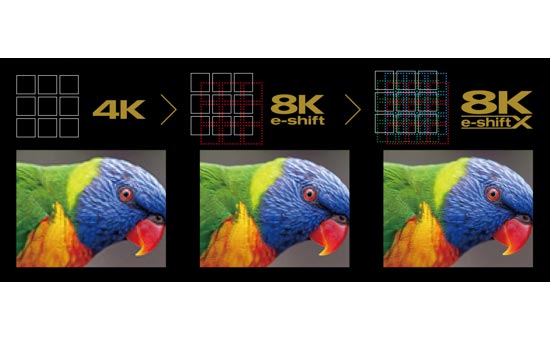 Device
D-ILA Technology
Yes
Chip Type
0.69 Inch 4K D-ILA Device
Native Resolution
4096 x 2160
Number Of Chips
3
8K/e-shiftX
Yes
Display Resolution
8192 x 4320
Light Source
Laser
Yes
Type
BLU-Escent Laser Diode
Life Time (Standard Mode)
20,000 Hours
Picture
Brightness
3,0000 lm
Dynamic Contrast
Infinity:1
Native Contrast
100,000:1
Dynamic Light Power Control
Yes
Dynamic Light Power Control - Modes
Mode 1 (Gentle), Mode 2 (Strong), Off
Manual Aperture
Yes
Manual Aperture - Range
-15 (Stops Down) to 0 (Opens Up)
DCI-P3 Colour Gamut
Yes
100% Rec. 709
Yes
Colour Bit Depth
12 Bit
ISFccc Certification
Yes
HDR
HDR10
Yes
HDR10+
Yes
Frame Adapt HDR
Yes
Theatre Optimiser
Yes
HLG
Yes
Auto Tone Mapping
Yes
Mastering Info Display
Yes
Mastering Info Display - Info Data
MaxCLL and MaxFALL Mastering Data
HDR Picture Modes
BT.709 / BT.2020 / DCI / HDR
Lens
Zoom
2 x
Throw Ratio
1.35-2.75:1
Diameter
100 mm
Material
All-Glass
Build
18-Element, 16-Group in Full Aluminium Lens Barrel
Lens Shift
Yes
Lens Shift - Range Horizontal
±43%
Lens Shift - Range Vertical
±100%
Motorised Zoom
Yes
Motorised Shift
Yes
Motorised Focus
Yes
Projection Display Size (Diagonal)
60 - 300 Inch
Memory Function
Yes
Memory Function - Number of User Presets
10
Lens Cover
Yes
HDMI
Number of Connections
2
Data Rate
48 Gbps
HDCP Version
2.3
8K 60p Signal Input
Yes
4K 120p Signal Input
Yes
4K 60p Signal Input
Yes
Video Signal Range
480p, 576p, 720p 60/50, 1080i 60/50, 1080p 120/100/60/50/30/25/24, 3840 x 2160p 120/100/60/50/30/25/24, 4096 x 2160p 120/100/60/50/30/25/24, 7680 x 4320p 60/50/30/25/24
PC Signal Range
VGA / SVGA / XGA / WXGA / WXGA+ / SXGA / WSXGA+ / UXGA / WUXGA / WQHD (60) / WQHD (120)
Input Level Adjustment
Auto / Standard (16-235) / Enhanced (0-255) / Super White (16-255)
Colour Space Range
Auto / YCbCr 4:4:4 / YCbCr 4:2:2 / RGB
EDID Modes
A and B (Older Hardware May Need to Use B Settings)
Connections
Trigger Out
Yes
Trigger Out - Connector
Mini-Jack (3.5 mm)
Trigger Out - Power
DC 12 V / 100 mA
3D Synchro
Yes
3D Synchro - Connector
Mini DIN 3-Pin
LAN
Yes
LAN - Connector
RJ45
RS-232
Yes
RS-232 - Connector
D-Sub 9-Pin
Service
Yes
Service - Connector
USB (Type A) for Firmware Update
3D
3D Capability
Yes
3D Versions
Frame Packing, Side-by-Side, Top & Bottom
Frame Packing Resolutions
720p 60/50, 1080p 24
Side-by-Side Resolutions
720p 60/50, 1080p 60/50/24, 1080i 60/50
Top & Bottom Resolution
720p 60/50, 1080p 24
3D Emitter (Optional)
Yes, PK-EM2
3D Glasses (Optional)
Yes, PK-AG3
Picture Settings
Picture Modes
Natural, Cinema, Film, HDR10+, Frame Adapt HDR, HDR10, HLG, Pan PQ, 6 User Modes
Colour Temperatures
Xenon 1, Xenon 2, 5500K, 6500K, 7500K, 9300K, High Bright, HDR10+, HDR10, HLG, Custom 1, Custom 2
Gamma Processing Depth
12 Bit
Gamma Adjust
HDR (Auto), HDR (PQ), HDR (HLG), 2.2, 2.4, 2.6, Cinema 1, Cinema 2, Film 1, Film 2, Pana PQ, 3 Custom Modes
Colour Management
6-Axis Adjustable CMS
MPC
Yes
Low Latency Mode
Yes
Clear Motion Drive
Yes
Motion Enhance
Yes
Auto Calibration
Yes
Auto Calibration - Optional Probe Needed
Yes
Installation Mode
Yes
Installation Mode - Number of Presets
10
Installation Mode - Included Settings
Lens Control, Pixel Adjustment, Mask, Anamorphic On or off, Screen Adjust, Installation Style, Keystone, Pincushion, and Aspect
Anamorphic Modes
4 Modes (A, B, C, D)
Control4 SDDP
Yes
Power & Environment
Power Requirement
AC 100-240 V, 50/60 Hz
Power Requirement - Projector in Use
440 W
Power Requirement - Standby
Eco Mode 0.2 W
Power Requirement - Network Standby
1.21 W (LAN), 0.94 W (RS-232C), 1.22 W (LAN + RS232C)
Power Requirement - Switchover Time
Approx. 15 min (To Standby or Networked Standby; Default)
Fan Noise
24 dB
Eco Mode
Yes
Standby Timer
Yes
Operating Temperature
5°C to 35°C
Operating Humidity
20% to 80%
Installation Angle
Horizontal +/- 5 Degree / Vertical +/- 10 Degree
Installation Height
Below 2,000 m
In The Box
Remote Control
Yes, RM-MH27
User Manual
Yes
Power Cord
Yes
Batteries
Yes, 2 x AAA-Size Batteries
Dimensions & Weight
Product Dimensions (W x H x D)
500 x 234 x 528 mm
Product Weight
25.3 kg
Package Dimensions (W x H x D)
640 x 415 x 665 mm
Package Weight
30.7 kg
There are currently no reviews available for this product. Be the first to write a review!
Write a Review
Note: If reviewing a product that has variations such as colour or length, please include this information at the start of the review. For example "Colour: Red" or "Cable Length: 2m" etc.
Your Name:
Your Review:
Note: Plain text only (HTML is not translated).
Rating:
Bad
Good