DLA-NX9 D-ILA Projector
The DLA-NX9 is the world's first (as of 9/2018) 8K/e-shift home theatre projector featuring new 0.69-inch native 4K D-ILA device with a new external design. 8K/e-shift technology together with its 100mm diameter all-glass lens achieves 8K-equivalent resolution (8192 x 4320). Unique Multiple Pixel Control technology is capable of converting FHD and 4K images to high-definition 8K images. In addition, the latest firmware v3.0 features Frame Adapt HDR function that analyses HDR10 content frame-by-frame and automatically performs adjustment for optimal image production all the time. Combining brightness of 2,200 lm, dynamic contrast ratio of 1,000,000:1, and 18-bit equivalent gamma accuracy for smooth gradation, the projector faithfully reproduces images closer to life as we perceive with our eyes. Furthermore, renewed Clear Motion Drive together with Motion Enhance significantly reduces motion blur. Experience the HDR Evolved D-ILA projectors high-def, high-quality images exceeding 4K.
---
Key Features
Complies with the latest HDMI/HDCP 2.2 standard to enable full spec 4K signal input with 18Gbps transmission band-width (4K60P 4:4:4, 4K60P 4:2:2/36-bit, 4K24P 4:4:4/36-bit)
Light source: NSH 265 W lamp
Resolution: 8192 x 4320 (with 8K/e-shift)
Input connectors: HDMI x 2 (3D, Deep Colour/HDCP 2.2)
Output and control connectors: RS-232C (D-sub 9pin) x 1, LAN (RJ-45) x 1, Trigger x 1 (Mini jack), 3D Sync x 1 (Mini-DIN 3pin)
3D formats: Frame Packing, Side-by-Side (Half), and Top & Bottom
JVCs proprietary 8K/e-shift technology reproduces image quality beyond 4K** (The projector does not support 8K signal input)
New 0.69-inch 4K D-ILA (4096 x 2160) device x 3
18-element, 16-group all-glass 100mm diameter high-quality lens
Multiple Pixel Control image processor accurately reproduces images closer to the original
High brightness of 2,200 lm provides vibrant and dynamic imagery
Native Contrast Ratio of 100,000:1 translates to a spectacular Dynamic Contrast Ratio of 1,000,000:1
Wide Colour Gamut above exceeds DCI/P3 spec creating saturated, beautiful images that come to life
Frame Adapt HDR dynamically tone maps any HDR10 content frame-by-frame and automatically performs adjustment to achieve optimal images close to reality as seen by human eyes
As a part the Frame Adapt HDR, the projector offers improved gamma processing accuracy from 12- to 18-bit equivalent to reproduce smoother and finer gradation
Auto Tone Mapping function automatically adjusts settings for optimum HDR10 image quality
For easy reproduction, the projector switches automatically to HDR picture mode when HDR10 signals are received
Display the MaxCLL and MaxFALL mastering data available for HDR content on some UHD Blu-ray discs
Compatible with Hybrid Log-Gamma that is expected to be used widely in future broadcasting
Installation Mode centrally manage nine settings related to installation to enjoy video best suited for each environment
Nine settings of Installation Mode include Lens Control, Pixel Adjustment, Mask, Anamorphic on or off, Screen Adjust, Installation Style, Keystone, Pincushion, and Aspect; stored installation modes for various environments can be called up.
Renewed Clear Motion Drive supporting 4K60P (4:4:4) signal improves moving images more than ever
Motion Enhance technology reduces residual images and blurring that are often found in fast-moving images by optimally controlling the drive of D-ILA devices
Low Latency Mode suppresses display delay for faster response when receiving signals from PC and game consoles
Colour Management System with 6-axis Matrix
Auto-Calibration Function using an optical sensor* is capable of optimizing essential elements in the image, including colour balance, gamma characteristics, colour space and colour tracking
THX 4K Display Certification to ensure the precise reproduction of picture quality in 4K content, just as the original filmmaker envisioned.
ISF C3 (Certified Calibration Controls) mode** to reproduce excellent picture quality optimized for specific environments.
Wireless transmission options for 3D viewing: RF (radio frequency) system transmission with PK-AG3 3D Glasses for 100H continuous operation and PK-EM2 3D Synchro Emitter
* Exclusive JVC software installed in PC and optical sensor are required. Please visit the JVC website for details.
** Professional calibration to desired screen is performed by trained dealers.
---
4K Native and 8K e-shift Projection
8K home theatre projection achieved by combining native 4K and "e-shift" technology.
"E-shift" is JVC's proprietary high-resolution display technology that shifts a pixel by 0.5 pixels vertically and horizontally to achieve 4 times the pixel density of the original content. The 8K/e-shift technology adopted for the DLA-NX9 combines "e-shift" technology with another proprietary technology, Multi Pixel Control, to convert Full HD and 4K-resolution images into 8K-equivalent resolution (8192 horizontal by 4320 vertical). The result is an eyeopening, high-definition display that is very close to the original subject*.
* The projector does not support 8K signal input.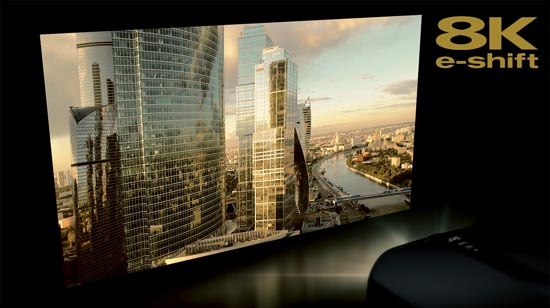 ---
Brighter, High Contrast, Wide Gamut
High-quality, Clear Picture with Brightness
Maximum brightness of 2,200 lm can be achieved by combining a 265 W ultra high-pressure mercury lamp and a highly efficient optical engine.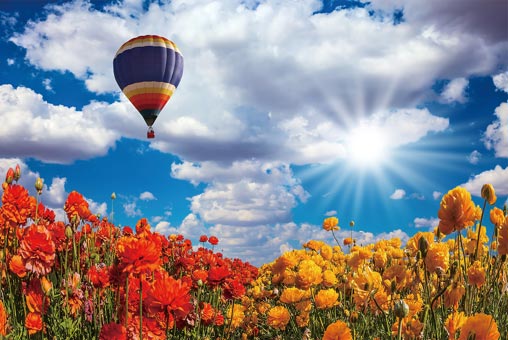 Images Full of Presence with D-ILA's High Contrast
JVC's original D-ILA device combined with an optical engine equipped with a wire grid results in a high native contrast ratio of 100,000:1. Combined with Intelligent Lens Aperture, a dynamic contrast ratio of 1,000,000:1 can be achieved.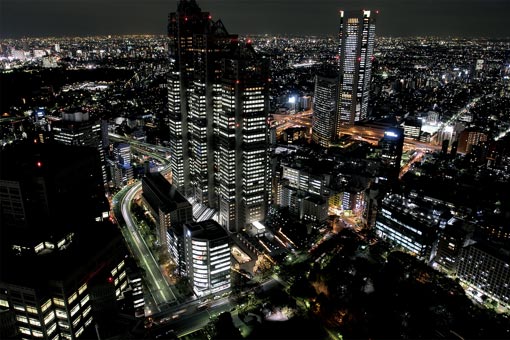 Vivid Images Through a Wide Range of Colours
By using a new cinema filter, the projector achieves not only 100% coverage of the BT.709 but also coverage beyond the DCI-P3 display range used in film production. The wide colour gamut ensures a more accurate reproduction of HDR content and natural gradations.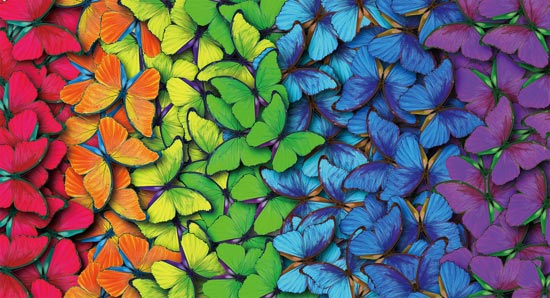 ---
High Quality, All Glass Lens
All glass, high-resolution lens with full aluminium lens barrel.
The DLA-NX9 is equipped with an 18-element, 16-group all-glass lens featuring a full aluminium lens barrel. In order to project high-resolution images to every corner of the screen with the 100 mm diameter lens offering wide lens shift of ±100% vertically and ±43% horizontally, the projector adopts five ED lenses that take into account differences in the R/G/B refractive index to reduce chromatic aberration and colour fringing when lens shift kicks in to deliver precise reproduction of 8K-resolution projection.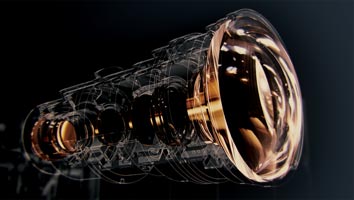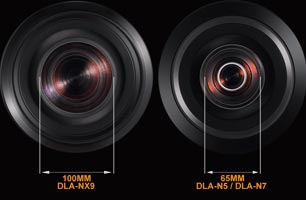 ---
High Dynamic Range (HDR)
HDR (high dynamic range) content contains more data including an extended brightness range, 10-bit gradation and a wide BT.2020 colour gamut. For this reason, high basic performance is required for precise reproduction by the projector. With D-ILA projectors, HDR content are optimally reproduced with "high-brightness, high contrast, and wide gamut" to enjoy high quality HDR content as you've never experienced in the past. Moreover, in addition to HDR10 content, which is found on UHD Blu-ray Discs, the projector automatically detects the Hybrid Log-Gamma (HLG) signal, a technology used widely in broadcasting, allowing the user to view it in an optimum picture mode.
---
Auto Tone Mapping
The Auto Tone Mapping* function featured on the latest models automatically adjusts each content based on the values in the mastering data, such as Max CLL (Content Light Level) and Max FALL (Frame Average Light Level), which indicate the brightness of the HDR content. Image quality is automatically adjusted for optimal viewing of various HDR images with different brightness.
* Content without mastering info is set at fixed level or can be adjusted manually.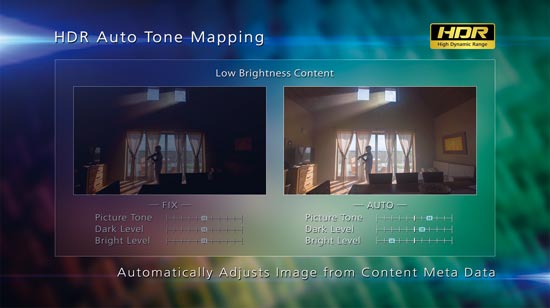 Specifications
Device
0.69 Inch Native 4K DILA Device (4096 x 2160) x 3
Resolution
8192 x 4320 (with 8K e-shift)
Lens Shift
+/-100% Vertical & +/-43% Horizontal, Motorised in 16:9 Aspect Mode
Light Source
NSH 265 W
Lamp Life
Approx. 4,500 Hours in Low Mode
Brightness
2,200 Lumens
Contrast Ratio
Native: 100,000:1, Dynamic: 1,000,000:1
Video Input Signal Format
Digital: 480p, 576p, 720p 60/50, 1080i 60/50, 1080p 60/50/24, 3840 x 2160p 60/50/30/25/24, 4096 x 2160p 60/50/30/25/24
PC Input Signal Format
VGA, SVGA, XGA, WXGA, WXGA+, SXGA, WSXGA+
Control Terminals
1 x LAN (RJ-45), 1 x RS232C (D-Sub 9 Pin)
Service Terminal
1 x USB Type A (For Firmware Update)
Power Requirement
AC 100 V - 240 V, 50/60 Hz
Dimensions: W x H x D
500 x 234 x 518 mm
Weight
21.8 kg
There are currently no reviews available for this product. Be the first to write a review!
Write a Review
Note: If reviewing a product that has variations such as colour or length, please include this information at the start of the review. For example "Colour: Red" or "Cable Length: 2m" etc.
Your Name:
Your Review:
Note: Plain text only (HTML is not translated).
Rating:
Bad
Good