OPTICON 2 MK2
The OPTICON 2 MK2 is a mid-sized stand mount speaker for compact to medium size listening spaces where it has room to breathe and deliver its dynamic and explicitly defined performance.
---
Patented SMC
Our patented SMC magnet motor minimises hysteresis to significantly reduce electro-acoustic distortion.
Reflex Ports
The OPTICON MK2 dual-flare reflex ports minimise turbulence and effectively reinforce low-frequency performance.
Assembled by Hand
DALI stereo pairs are built and tested by one technician using components from the same batch to ensure visual and acoustic matching.
Made in Denmark
At our Danish production facilities, we hand-assemble, test and QA everything from cutting the laminate to surface finishing.
---
High Performance Audio
A true 2-way performer.
The mid-sized OPTICON 2 MK2 builds on the impressive MK1 series to create a true 2-way compact performer. Designed for small to medium-sized rooms, this high-performance stand mount speaker includes our signature wood fibre cone and patented low-loss SMC magnet system, delivering low distortion, minimal colouration and high power handling. The OPTICON 2 MK2 is fully assembled at our production facilities in Denmark using components produced in-house or sourced from the best local specialist manufacturers and further afield.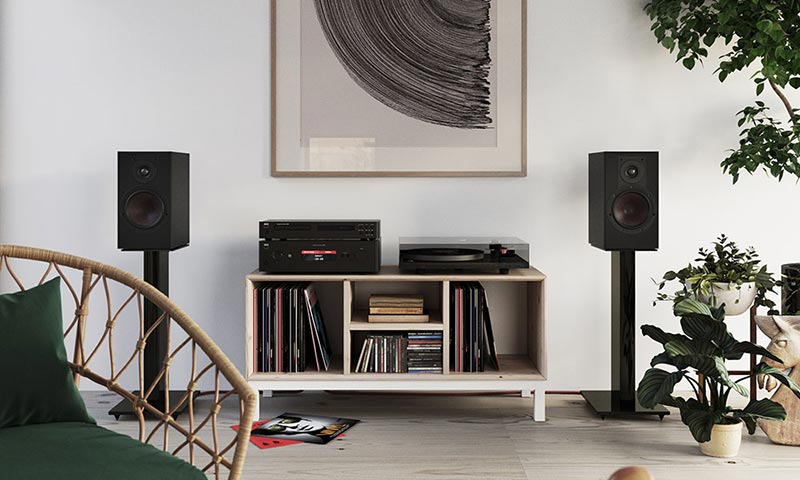 ---
Aerodynamic Reflex Port
Bringing port design into the realm of aerodynamics.
As a reflex-loaded speaker, the OPTICON 2 MK2 channels unused acoustic output generated by the woofer to extend low-frequency bandwidth and increase power handling. Using a dual flare shape that minimises turbulence at the entry and exit flares, the OPTICON 2 MK2 brings port design into the realm of aerodynamics.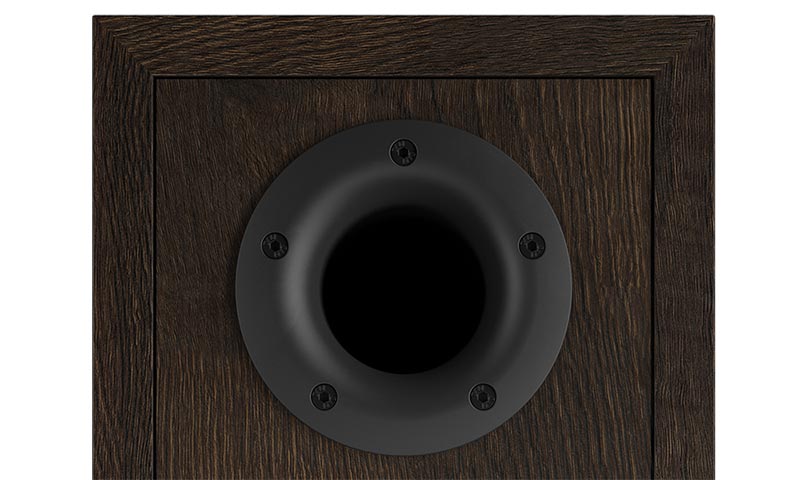 ---
Patented SMC
Reducing distortion with Soft Magnetic Compound.
The OPTICON 2 MK2 driver magnet system consists of a large ferrite ring magnet surrounding a pole-piece manufactured entirely of the unique DALI SMC (Soft Magnetic Compound) material. The use of SMC greatly reduces mechanical distortion caused by hysteresis and eddy currents, resulting in a drastic reduction in third-order distortion for extended listening pleasure, a relaxed midrange and a surprising amount of detailing.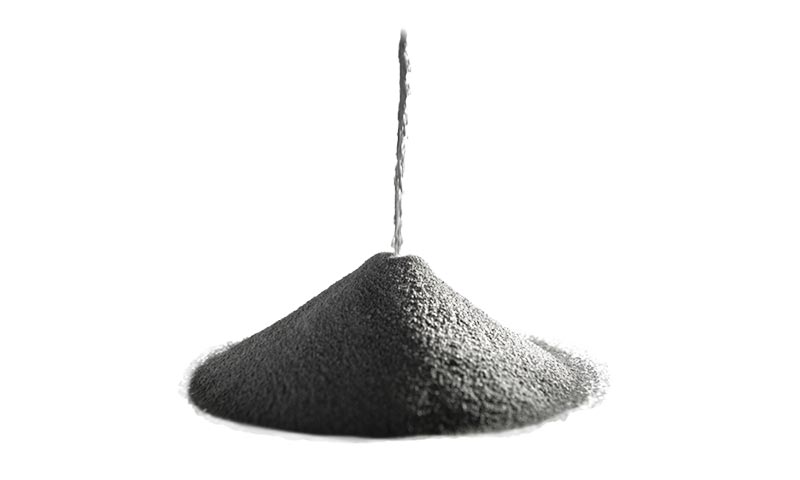 ---
Lightweight Soft Dome
An oversized tweeter for better performance.
The lightweight 29 mm soft dome tweeter is derived from our CALLISTO C series and offers significant advances over the tweeters used in the OPTICON MK1 series. The relatively small increase in diameter over the previous 28 mm tweeter results in lower distortion, higher power handling and extended low-frequency response. The 29 mm tweeter is also used throughout the OPTICON MK2 series for consistent tonal character and dispersion characteristics, for example in a multichannel surround setup.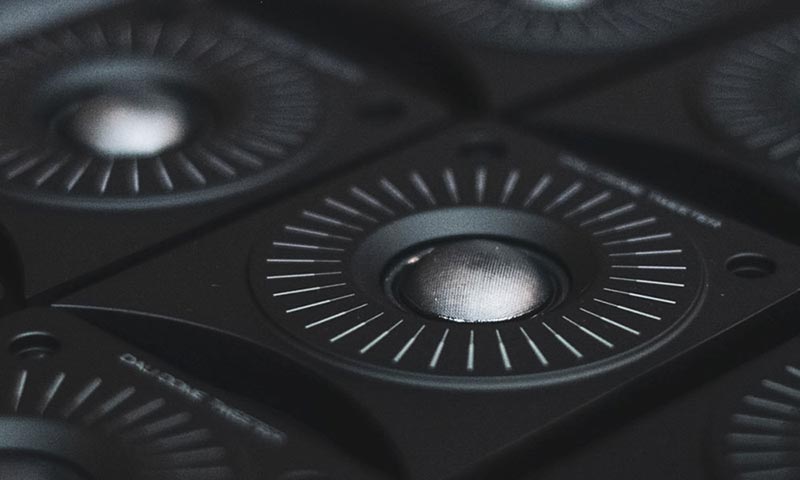 ---
Wood Fibre Woofer
Low loss, low distortion and low colouration.
The 6½" OPTICON 2 MK2 bass/midrange driver has been designed according to our sound design principles of low loss, low distortion and low colouration. The ideal driver plays only what the amplifier supplies... nothing is added, nothing is taken away. Every OPTICON 2 MK2 component is carefully designed to contribute towards this goal, including the paper pulp and wood fibre cone, which ensures minimal break-up resonance for a high resolution midrange and precise, coherent bass.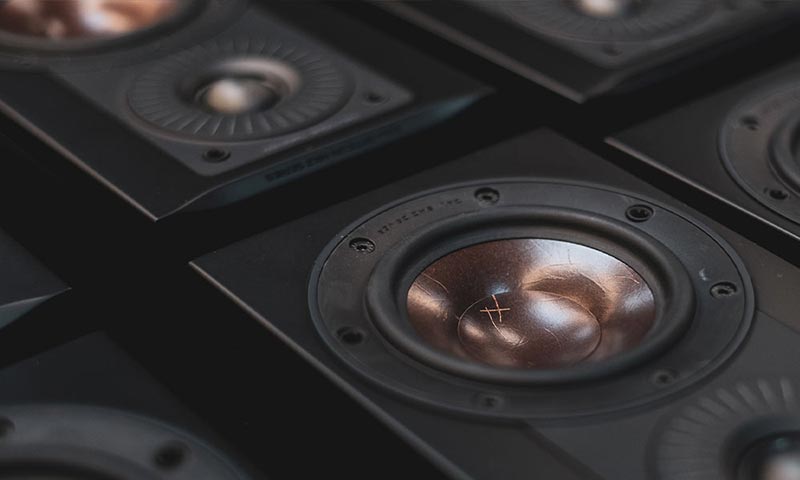 ---
High Quality Cabinet
Ensuring the highest quality products.
With a 25 mm thick front baffle and extra internal bracing, the OPTICON 2 MK2 cabinet is extremely rigid and practically eliminates panel resonance. To ensure the best possible quality product, we manufacture and test OPTICON MK2 series speakers at our production facilities in central Denmark, carrying out everything from cutting and routing of the wood laminate panels to installing the drivers and crossover.
Specifications
Frequency Range (+/-3 dB)
59 Hz - 25 kHz
Sensitivity (2.83 V/1 m)
86.5 dB
Nominal Impedance
4 Ohms
Maximum SPL
107 dB
Recommended Amplifier Power
30 - 150 Watts
Crossover Frequency
2,000 Hz
Crossover Principle
2 Way
High Frequency Driver - Quantity
1 x 29 mm
High Frequency Driver - Diaphragm Type
Soft Textile Dome
Low Frequency Driver - Quantity
1 x 6.5" (165 mm)
Low Frequency Driver - Diaphragm Type
Wood Fibre Cone
Enclosure Type
Bass Reflex
Bass Reflex Tuning Frequency
46 Hz
Connection Input
Single Wire
Magnetic Shielding
No
Recommended Placement
Shelf or Stand
Recommended Distance From Wall
10 - 80 cm
Dimensions with Base (H x W x D)
351 x 195 x 297 mm
Weight
7.7 kg
Accessories Included
Manual, Rubber Feet
There are currently no reviews available for this product. Be the first to write a review!
Write a Review
Note: If reviewing a product that has variations such as colour or length, please include this information at the start of the review. For example "Colour: Red" or "Cable Length: 2m" etc.
Your Name:
Your Review:
Note: Plain text only (HTML is not translated).
Rating:
Bad
Good