RUBICON 8 C
The DALI RUBICON 8 C is our ultimate wireless Hi-Fi speaker, delivering effortless audiophile performance in a premium-quality cabinet without the wires. Part of the DALI EQUI wireless audio series.
---
Zero-Loss Wireless
The proprietary wireless connection between RUBICON C and the hub is extremely stable and requires no active Wi-Fi signal.
Patented SMC
With an SMC magnet pole-piece surrounded by a slitted copper cap, the effect of the SMC is focused and maximised to reduce distortion.
Wood Fibre Cones
The wood fibre cone gives a light, rigid and uneven surface for even, piston-like motion and greatly reduced surface resonance.
Hybrid Tweeter
Our Danish-made signature hybrid tweeter combines a dome tweeter with a ribbon element for amazing rendition of high frequencies.
---
Wireless Speaker System
Best-in-class active loudspeaker.
The RUBICON 8 C is part of the DALI EQUI ecosystem of wireless active speakers and amplifiers that lets you play music in the best possible quality without the need for complicated electronics or speaker cables. The RUBICON 8 C combines the acclaimed drivers and cabinet construction of our passive RUBICON series with the amplifier technology from the CALLISTO series to deliver the ultimate wireless musical experience and enough bass to fill larger rooms.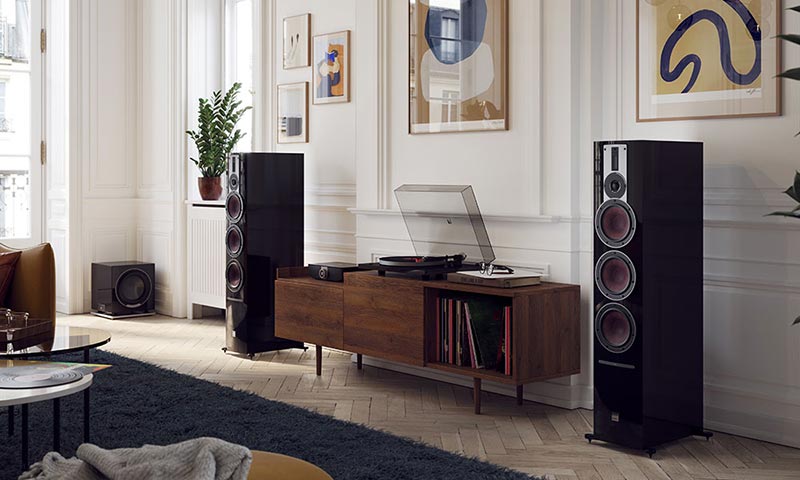 ---
Patented SMC
Reducing distortion with Soft Magnetic Compound.
The RUBICON 8 C draws on the heritage from the SMC-based 'Linear Drive System', introduced with the EPICON series. With SMC, we achieve extremely low distortion and maximise detail, even at low volume. The drivers are manufactured in-house at our production facilities in central Denmark and feature the latest in magnet motor technology. The RUBICON 8 C sets new audio quality standards for Hi-Fi lovers around the world.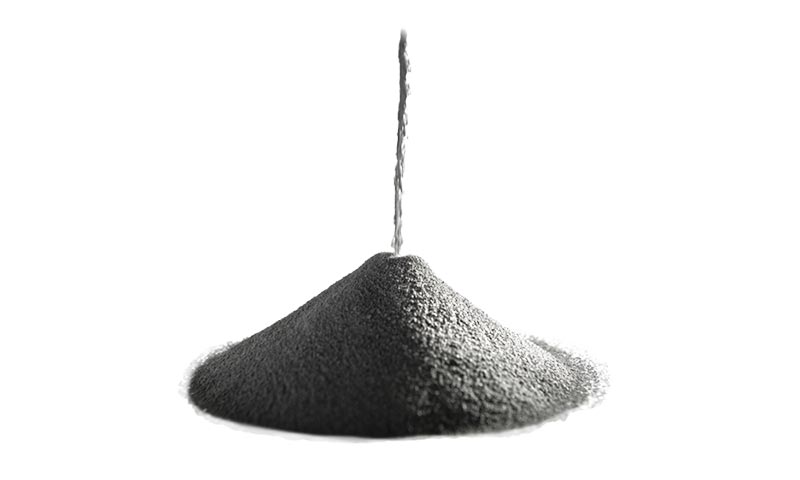 ---
Class D Amplification
Based on patented state-of-the-art technology.
Designing a best-in-class active speaker system is the sum of many parts, including the all-important amplification. Using a digital crossover in place of a passive analogue filter, the RUBICON 8 C's closed loop, self-oscillating Class D amplifiers drive the woofers and tweeters directly, resulting in a pairing that's tuned to bring out even more dynamic detail in whatever you play.
---
6½" Woofers
Drawing on technologies from our EPICON series.
The woofer cones have a light, rigid and randomly uneven structure, which lowers the complexity of the central part of the motor, ensures piston-like movement, significantly reduces the possibility of surface resonance and minimises distortion. Designed specifically for the RUBICON 8 C, the soft, low-loss rubber surround includes a cast-aluminium chassis designed for maximum airflow around the cone and magnet system.
---
DALI Hybrid Tweeter
The master of wide dispersion.
The DALI hybrid tweeter module features a soft dome tweeter and a ribbon element that combine to create an amazing rendition of high-frequency details. The voice-coil used in the RUBICON 8 C soft dome is extremely light and agile, which helps it deliver a broader bandwidth. The ribbon tweeter is the master of wide dispersion and, in combination with the soft dome, reaches as low as 2.5 kHz, providing continuous wide dispersion as the soft dome becomes more directional at higher frequencies. This extreme bandwidth and ultra-wide dispersion is an important part of DALI's sound philosophy.
---
Cabinet Design
Delivering richly defined detail and big bass response.
The gracefully elegant RUBICON 8 C cabinet provides a rigid foundation for the low-loss drivers. On this inside, the woofers are enclosed in separate chambers to minimise interference, while bass reflex ports positioned directly behind each woofer minimises turbulence and delivers exceptional timing.
Specifications
Frequency Range (+/-3 dB)
36 Hz - 30 kHz
Maximum SPL
112 dB
Crossover Frequency
500 / 800 / 2,600 / 14,000 Hz
Crossover Principle
Hybrid Full Active 24 Bit DSP and Passive All Analogue
Hybrid Tweeter Module, Super High Frequency Driver - Quantity
1 x 17 x 45 mm
Hybrid Tweeter Module, Super High Frequency Driver - Diaphragm Type
Ribbon
Hybrid Tweeter Module, High Frequency Driver - Quantity
1 x 29 mm
Hybrid Tweeter Module, High Frequency Driver - Diaphragm Type
Soft Textile Dome
Low Frequency Driver - Quantity
3 x 6.5" (165 mm)
Low Frequency Driver - Diaphragm Type
Wood Fibre Cone
Enclosure Type
Bass Reflex
Bass Reflex Tuning Frequency
36.5 Hz
Max. Amplifier Power Output
250 W RMS
Amplifier Type
Discrete Class D (Closed Loop, Self Oscillating)
Onboard DAC
Burr Brown PCM1796 (Balanced Output)
Connection Input
ADC-In (RCA)
Wireless Input(s)
Full 24 Bit / 96 kHz (No Bit-Loss Attenuated)
Wireless Audio RF Band
5725-5875 MHz
Max. Digital Resolution
24 Bits / 96 kHZ
Magnetic Shielding
No
Recommended Placement
Floor
Recommended Distance From Wall
20 - 180 cm
Max. Power Consumption
325 W
Standby Power Consumption
1.2 W
Input Sensitivity
1,250 mV
Input Impedance RCA
5 kΩ
Input Mains Voltage
Universal Mains 100 - 240 V
Dimensions with Base (H x W x D)
1,100 x 220 x 445 mm
Weight
27.8 kg
Accessories Included
Manual, Micro Fibre Cloth, Rubber Bumpers, Front Grille, Premium Spike Set
There are currently no reviews available for this product. Be the first to write a review!
Write a Review
Note: If reviewing a product that has variations such as colour or length, please include this information at the start of the review. For example "Colour: Red" or "Cable Length: 2m" etc.
Your Name:
Your Review:
Note: Plain text only (HTML is not translated).
Rating:
Bad
Good