Prime Pinnacle
Smooth, crisp and refined sound without sacrificing effortless bass and jaw-dropping impact. Prime Pinnacle speakers render the finest musical details with breathtaking clarity and deliver massive cinematic dynamics to bring thrilling and immersive sound within everyone's reach.
All-new driver array features first-ever 5.25-inch midrange and triple woofer design with 1-inch aluminium dome tweeter for revealing highs with deep, room-energizing bass and crisp dynamics at all listening levels. SoundMatch 3-way crossover maintains pinpoint accuracy and silky-smooth transitions with expansive soundstage and precise imaging for largest "sweet spot" possible.
World-Class Audio for Everyone
The ultimate expression of what SVS sought to create with the Prime Series loudspeakers is epitomized in Prime Pinnacle. Audiophile refinement and musicality without sacrificing wide dynamic range, deep, effortless bass and all the excitement of a world-class loudspeaker.
SVS acoustic engineers spent more time voicing Prime Pinnacle than any speaker in SVS history, in large part to create a loudspeaker that was equally suited to meet the demands of both discerning audiophiles and hardcore home theatre fans. To go even further, Prime Pinnacle's cabinet design was made to blend seamlessly and sound amazing in any listening environment.
World-class performance in both a two-channel Hi-Fi stereo or an immersive home theatre surround sound system, Prime Pinnacle is unrivalled in its class and well-beyond.
Audiophile Refinement. Breathtaking Home Theatre Dynamics.
Design innovations in the Prime Pinnacle speaker harness qualities both discerning audiophiles and home theatre fans will delight over. All-new driver array is optimized for massive dynamics and incredibly refined output while the cost-no-object cabinet design and materials, sophisticated components and inspired acoustic engineering combine for a floorstanding speaker that stands alone at its price and well beyond.
All-New 5.25" Midrange Driver with Composite Glass-Fibre Cone
Delivers pinpoint accuracy and broad soundstage for more immersive audio experiences. The majority of audio content in music and movies is present in the midrange frequencies so it's imperative to have a driver capable of producing slam and impact as well as subtle details with tonal accuracy. Prime Pinnacle's midrange borrows design elements from the reference Ultra Series to deliver uncompromised audio performance at all drive levels.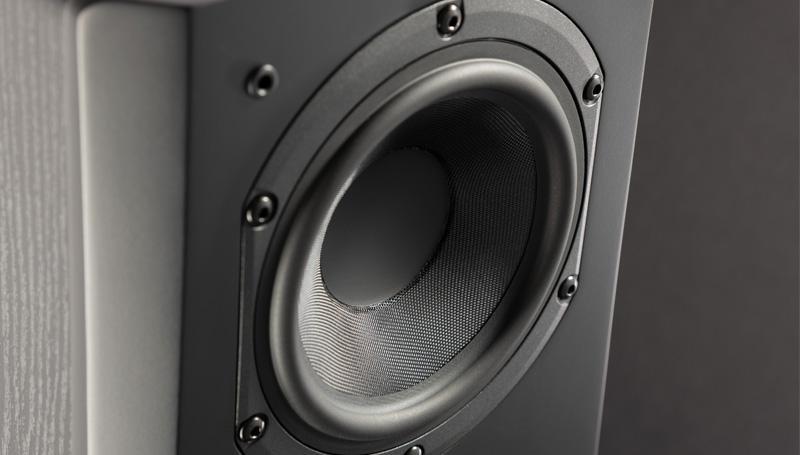 Premium 1" Aluminium Dome Tweeter
Renders crystal clear highs with lifelike realism even at reference volume. Light, efficient and impervious to distortion, the tweeter's airy' presentation effortlessly reveals every sonic detail with pristine clarity and unerring accuracy. The FEA-optimised diffuser ensures broad dispersion for a wide and convincing soundstage with pinpoint on- and off-axis frequency response so everyone in your room is treated with the same amazing audio experience.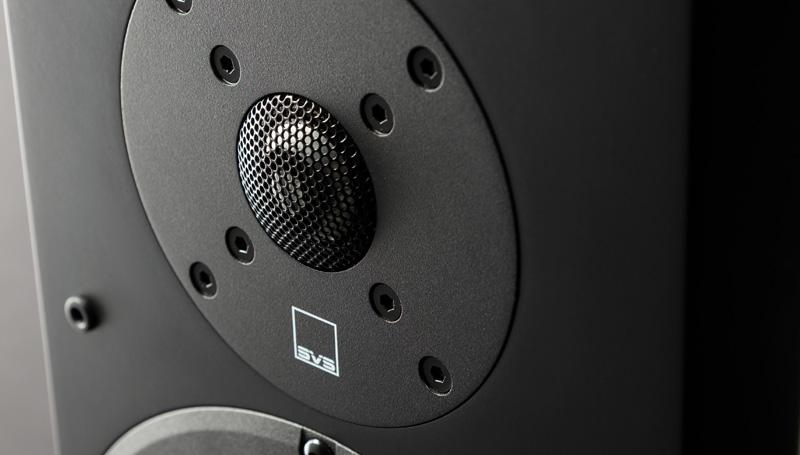 Trio of 6.5" High-Performance Woofers
Effortless low frequency output and impressive deep bass extension from three 6.5" woofers lays the sonic foundation for all audio content. Engineered to convey the full thrill and excitement of cinematic blockbusters yet refined enough to handle the pluck of a bass guitar string and subtlest musical details with convincing realism, Prime Pinnacle delivers an amazing full-range listening experience with all audio content. By using three smaller woofers, each with its own 2-inch port, the new floorstanding speaker effortlessly conveys low frequency output while maintaining a slim profile that fits in any room or system.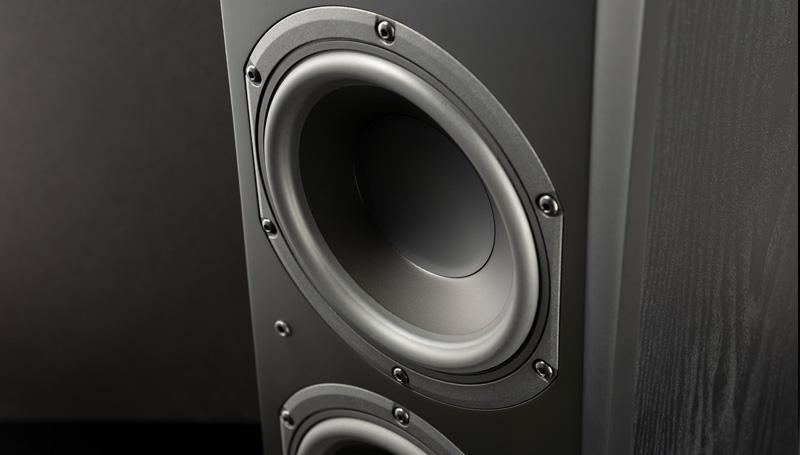 Three Unique Port Tuning Frequencies
Individual tuning frequencies and separate sub-enclosures for the trio of woofers epitomizes the no compromise design approach taken with Prime Pinnacle. This design ensures all drivers blend seamlessly together so you get silky-smooth transitions from the midrange driver to the woofers as well as accurate frequency response, amazing refinement and crisp speed in transients; all without sacrificing deep, room-energizing bass.
SVS SoundMatch 3-Way Crossover
Creates an expansive soundstage with accurate frequency response and precise imaging for largest "sweet spot" possible. The 3-way crossover is uniquely tuned so each driver, from tweeter to midrange and midrange to woofers, blend seamlessly with each other while offering excellent on and off-axis frequency response and pinpoint spatial imaging for the most convincing audio experience possible. The crossover's topology and architecture are consistent with all SVS speakers so Prime Pinnacle is timbre matched to integrate with any speaker from the acclaimed Prime or Ultra Series for the ultimate flexibility when building a system.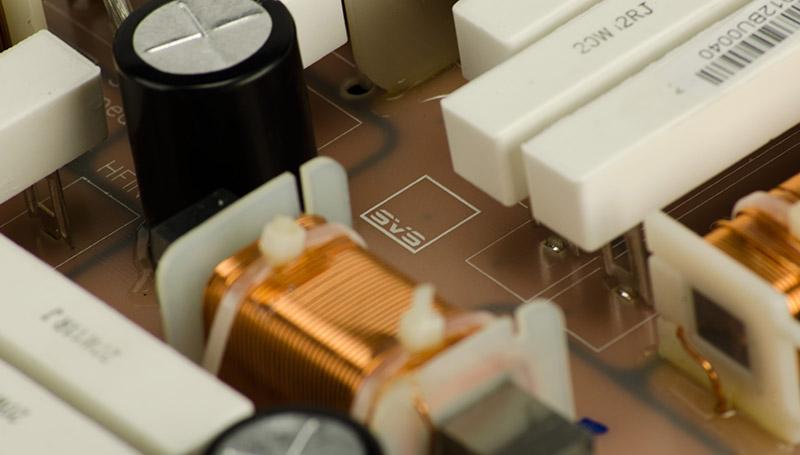 Sonically Inert and Rigidly Braced Cabinet
Four self-contained, acoustically tuned internal chambers eliminate any potential for resonances or sonic artifacts from the enclosure, resulting in pristine audio playback across the frequency spectrum. Tapered edges on the Prime Pinnacle speaker's front baffle, known as chamfers, minimize edge diffraction for a clear and precise soundstage while features like shorting rings and tweeter diffusers provide acoustic enhancements with modern, high-end visual appeal.

Lifestyle-Friendly Footprint
Fits seamlessly in any room layout or décor. Slim enough to place next to furniture or near a wall, yet spacious enough to produce effortless output and reference sound quality, Prime Pinnacle delivers jaw-dropping performances in stereo and home theatre systems from a classically handsome tower speaker design.
---
Frequency Response / Acoustic Data
Rated bandwidth: 29 Hz-25 kHz (±3 dB)
Nominal impedance: 8 ohms
Sensitivity: 88 dB (2.83 V @ 1 meter full-space, 300-3 kHz)
Recommended amplifier power: 20-300 watts
Speaker Specs
Floor Standing Tower Loudspeaker
Black ash and piano gloss black finish options
5-way binding posts
Triple 2" wide-flared rear-firing ports
Cloth grille with pin/cup retention system
Cabinet Dimensions: 40.5" (H) X 8" (W) X 13.4" (D)
Overall Dimensions: 41.1" (H) X 8" (W) X 13.9" (D) (includes grille, feet and binding posts)
Weight Packaged: 66 lbs (29.9 kg)
Weight Unboxed: 57.1 lbs (25.9 kg)
Driver Specs
1" Aluminium Dome Tweeter
FEA-optimised diffuser for airy and unveiled presentation
Aluminium dome for exceptional transient response
5.25" Midrange Driver
Composite glass-fibre cone with excellent stiffness/mass ratio for high sensitivity and pistonic behaviour beyond pass band
Aluminium shorting ring to reduce gap inductance, lower distortion, and enhance high frequency response
Cast ABS-fibreglass composite basket ensures precision component alignment and excellent thermal transfer
Vented voice coil former minimizes air compression artifacts
Triple 6.5" Woofers
Long stroke motor and suspension for high output
Polypropylene cone for excellent stiffness/mass ratio and pistonic behaviour
Aluminium shorting ring to reduce gap inductance, lower distortion, and enhance high frequency response
Cast ABS-fibreglass composite basket ensures precision component alignment and excellent thermal transfer
Vented voice coil former minimizes air compression artifacts
Crossover & Cabinet Specs
Crossover
3-way crossover with premium-grade capacitors, air-core inductors and heavy-trace printed circuit boards
2-piece PCB design reduces component interference
Tweeter-to-Midrange crossover: 2.1 kHz (12 dB/octave slopes)
Midrange-to-Woofer crossover frequency: 300 Hz (12 dB/octave slopes)
Cabinet
Separate sealed midrange enclosure with angled bracing diffuses and shifts standing waves beyond the driver pass band, improving sound quality
Three separate woofer enclosures with optimized port tuning frequencies for smooth and accurate bass response
Acoustically transparent and FEA optimized grilles minimize diffraction
Chamfered front baffle and flush-mounted drivers reduce edge diffraction and improved on-axis high frequency response
FEA-optimised cabinet and angled bracing eliminates resonances and improves cabinet rigidity for acoustically inert enclosure
Specifications
Recommended Power
20-300 Watts
Impedance
8 Ω
Frequency Response
29 Hz - 25 kHz
Sensitivity
88 dB
Tweeter
1"
Midrange
5.25"
Woofer
3 x 6.5"
Port Size
Triple 2"
Height
1050 mm
Width
210 mm
Depth
360 mm
Weight (Each)
25.9 kg
There are currently no reviews available for this product. Be the first to write a review!
Write a Review
Note: If reviewing a product that has variations such as colour or length, please include this information at the start of the review. For example "Colour: Red" or "Cable Length: 2m" etc.
Your Name:
Your Review:
Note: Plain text only (HTML is not translated).
Rating:
Bad
Good
Enter the code in the box below: