Bookshelf Speakers
The Swans RM600R surround speakers have a unique driver configuration, easily dealing with the new generation of high definition sound. Each driver was specifically developed to work in concert with each other and offer the latest in electro acoustic technology.
The P4 Passive Speakers are perfect for stereo receivers, integrated amps, and tube amplifiers. The Audioengine P4 Passive Bookshelf Speakers are receiver or amplifier ready. Featuring silk dome tweeters and aramid fibre woofers with a power handling of up to 125W.
$379.00 to $399.00
The Audioengine HDP6 passive speakers are perfect for stereo receivers, integrated amps, and tube amplifiers. Award-winning HD Series design in a passive loudspeaker. Old-school elegance and modern technology that blends with any decor.
$679.00
The newly developed RBS-52 passive studio monitor from Earthquake Sound is designed to be as versatile as it is technical and beautiful. Perfect for a home theatre set up or a musical studio, the RBS-52 was engineered to maintain high fidelity sound in a compact enclosure.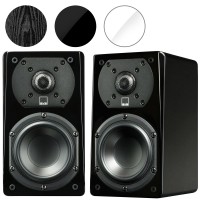 The SVS Prime Satellite speakers redefine performance in the small speaker category with massive output and incredible refinement, all from a lifestyle-friendly cabinet. Compact and easily adaptable, this versatile home theatre speaker offers astonishing detail and output.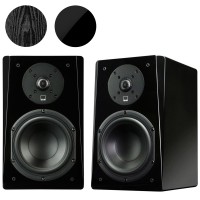 High-end in every way but price, the SVS Prime Bookshelf speakers deliver amazingly refined sound quality and stunning dynamics as fronts, surrounds, centre channel or other loudspeakers in a 2-channel audiophile or home theatre surround sound system.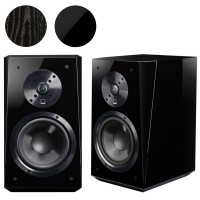 Reference bookshelf speakers with flawless tonal balance, stunning dynamics, unveiled highs and amazing low frequency extension. The Ultra Bookshelf speakers perform in the echelon of the world's finest audiophile and home theatre speakers, yet cost a fraction of the price.
Showing 1 to 7 of 7 - 1 Page(s)